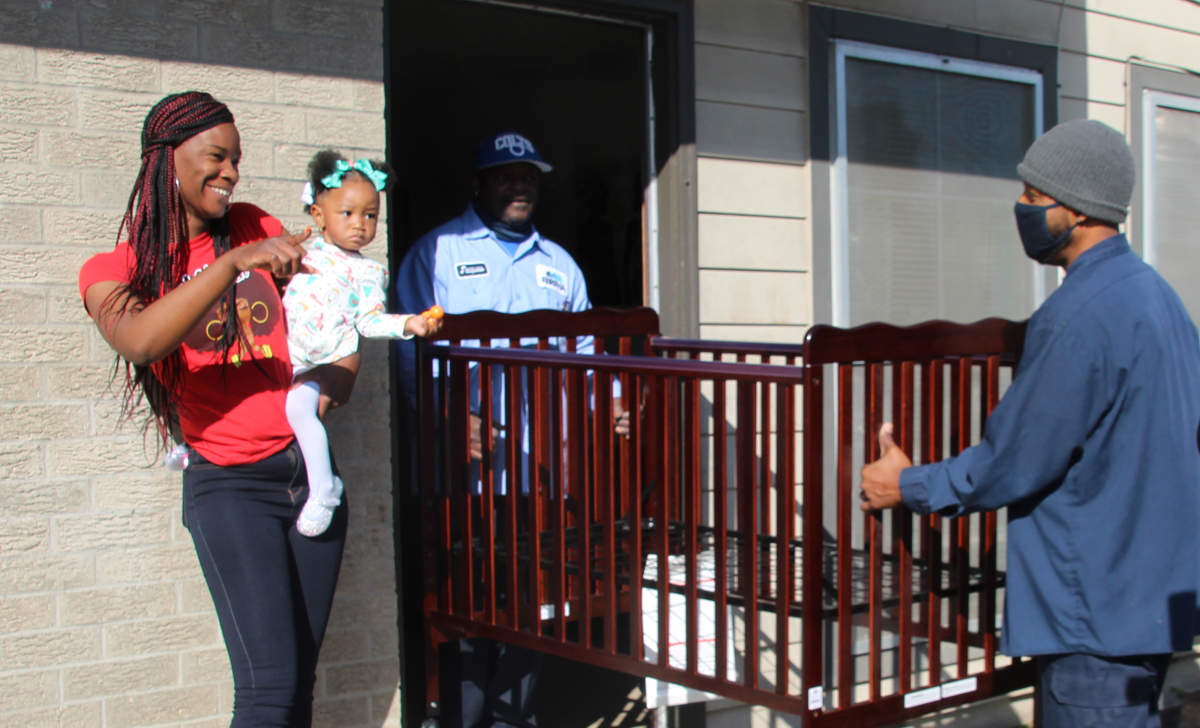 We would like to highlight two more winners of the 2021 NMA Housing Awards—our Resident Service awardees—as well as one other agency whose work impressed us.
East Baton Rouge Parish, LA steps up
For one southern city, last year, during the height of the pandemic, necessity was the mother of invention.
The idea for the Beds for Babies/Beds for Kids program began when a member of the E. Baton Rouge Parish Housing Authority maintenance team noticed children's bedrooms without beds and asked if he could purchase the wood and supplies to build a bed for these children. This problem of infants and young children sleeping on the floor or co-sleeping with parents and siblings was elevated to Director J. Daniels and the entire staff of the EBRPHA. Turns out under the financial stress of COVID-19 some new parents were struggling to buy these pricey items.
Director Daniels and his team found that 50 children had been sleeping with their parents, on sofas or pallets.