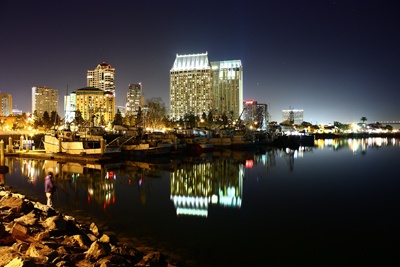 One week left to register for the 2013 NMA Housing Conference and GoSection8 User Conference! New track sessions and signups for one-on-one consulting have just been announced. To read the full list of sessions, go here.
Executive Leadership for Performance Excellence

Don't Waste Strategy Time on Goal Setting!
Presenter, Eric Kaufmann, President, Sagatica LLC
Most strategy sessions are merely operational — a missed leadership opportunity. Eric Kaufmann guides leadership teams across the country and coaches corporate CEOs. He will present the way to prepare a strategic action plan that becomes a useful resource to accomplish your agency's goals within limited funding. You will discover the six deadly mistakes of strategy planning. Ask the right questions, set the right measurements, and get to work!
Regulatory Knowledge for Smart Management

Why Your Agency Should Be Taking a Second Look at RAD
Presenter, Carrol Vaughan
The RAD demonstration program is a unique opportunity for housing authorities to convert their at-risk public housing to long-term Section 8 rental assistance contracts. In this session, we'll cover the latest information on the program and discuss why your housing authority should take a serious look at whether RAD would work for your agency. We'll also hear from staff at a large housing authority on why their agency is considering submitting an application, and review the thought process involved in making the decision to apply.
Fair Housing/Civil Rights Reviews: Are You Prepared?
Presenter, Annie Stevenson
Using HUD's civil rights review checklist, we'll discuss fair housing requirements for the public housing and HCV programs. Topics will include limited English proficiency (LEP), reasonable accommodations, alternative communication methods, and more. Don't miss this opportunity to prepare for civil rights monitoring.
Free One-on-One NMA Consulting

Reserve your free session with an NMA industry expert! These consulting sessions are limited and will be filled on a first-come, first-served basis. In fact, some are already full, so we encourage you to sign up now.

Nan McKay, President and Founder
Expertise: HCV program management








John McKay, CEO
Expertise: Performance management, applying Baldrige principles to affordable housing








Carrol Vaughan, VP of Professional Services
Expertise: Procurement, organizational development








Dorian Jenkins, VP of Program Management
Expertise: HCV program, public housing leasing, tenant relations, rent collection, REAC prep, cost controls







Cydney Jones, Director of Program Management
Expertise: General HCV topics and issues








Sheryl Putnam, Professional Development Manager
Expertise: LIHTC compliance, HOME, PBRA








Samantha Pratter, Writing Supervisor
Expertise: HCV and public housing eligibility, occupancy, and rent calculation








Annie Stevenson, Senior Trainer
Expertise: Fair housing, hearings, EIV, general HCV and public housing topics








Terry Provance, Senior Trainer
Expertise: Fair housing, PHAS, public housing property management, general asset management issues







Sammie Szabo, Associate Trainer
Expertise: General HCV and public housing, PBV, blended occupancy








Jay Ortenzo, Property Services Manager
Expertise: HCV inspections and standards, public housing maintenance management








Teri Robertson, Senior Consultant
Expertise: SEMAP, quality control, HCV program utilization








Betty Turner, Senior Associate Trainer
Expertise: Transition to asset management, supervision, working with commissioners






Please note that you must be a registered conference attendee or new registrant in order to take advantage of free consulting sessions. Non-registrants without an accompanying registration are not eligible. Register online or email sales@nanmckay.com for more information. Winners of the 2013 NMA Housing Awards will be announced at the conference — don't miss it!