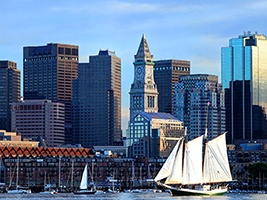 Signups for Q&A sessions at The Housing Conference are now open!
We're thrilled to be taking our fifth annual national housing conference to Boston this August. Included with every conference registration is the opportunity to reserve a free, one-hour Q&A session with one of our NMA experts, including Nan herself!
If you're registered for the conference and want to sign up for a session, click here and reserve your time now. The Q&A sessions are limited to registered attendees and will be filled on a first-come, first-served basis.