Register now for free Q&As at The Housing Conference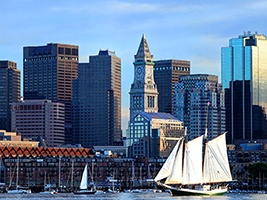 Signups for Q&A sessions at The Housing Conference are now open!
We're thrilled to be taking our fifth annual national housing conference to Boston this August. Included with every conference registration is the opportunity to reserve a free, one-hour Q&A session with one of our NMA experts, including Nan herself!
If you're registered for the conference and want to sign up for a session, click here and reserve your time now. The Q&A sessions are limited to registered attendees and will be filled on a first-come, first-served basis.
The tentative agenda has just been updated, and when you register now you'll receive early bird pricing!
Join us August 21-22, 2017, for two fantastic days of networking, learning, and exploring the beautiful and historic city of Boston, Massachusetts. Industry experts will present sessions and panels on the latest topics in affordable housing, including:
An update on UPCS-V, the proposed inspections protocol to replace HQS
How to deal with generational differences in the workplace
What you need to know if you're a new executive director
Nan McKay's annual legislative update, including new rules and notices
Best practices in PBV and RAD PBV
Public/private partnerships and grant funds
What you need to know before applying for MTW
Understanding tax credits and RAD finance
Best practices in managing FSS, plus how to start a new FSS program in PBRA
What's new in capital fund finance
Best practices in PBRA and RAD PBRA
Effective waitlist management
What's new in fair housing
Best practices in SEMAP
CDBG-DR and resilience
Roundtable panel session with NMA Housing Awards winners
And more!