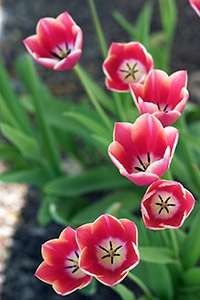 Yesterday HUD issued a press release about the new Section 3 proposed rule, which has not yet been published in the Federal Register but was previewed earlier this week in an advance copy.
The press release (and an accompanying set of FAQs) highlights the nationwide Section 3 business registry. Established in July 2014, the Section 3 registry is a searchable online database that local housing authorities, government agencies, and contractors can use to find firms that are self-certified as employing at least 30 percent public housing residents or low-income workers. In other news:
Housing Finance: Rents rising faster than incomes
The HUDdle: Going green
NHC: Housing affordability improves slightly, but challenges remain for working renters and people of color
Today is the first day of spring, and after the winter we've had, it's safe to say most of us are looking forward to it. Enjoy your weekend!