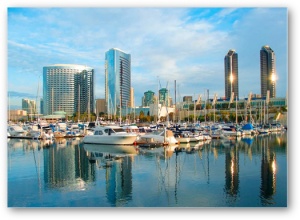 Registration for the first-ever NMA Housing Conference is now open, and session information has been announced.
2013 NMA Housing Conference
and GoSection8 User Conference


September 9–10 in San Diego, CA

Sign up now and receive 20% off Blended Occupancy Management and HCV Program Management!

Choose one of these new certification classes to attend directly following the conference, and make it a complete week of learning in beautiful San Diego on the bay.
With four tracks of concurrent sessions, you'll enjoy the opportunity to explore two very full days of expert panels, round-table discussions, free consulting, and networking with key players in the industry. You'll also receive a certificate of achievement for attending an entire track (choose from executive, regulatory, financial, and GoSection8).
Keynote Speaker
Leading at a Higher Level: Creating High-Performing Organizations
Presenter, Ann Phillips of the Ken Blanchard Companies
Executive Leadership for Performance Excellence

Ensuring the Best Performance for the Money: Quality Assurance from the Executive Level
Presenters, John McKay, Dorian Jenkins, Michael Petragallo, Andrew Denicola
This session will focus on how successful housing executives ensure excellent staff performance and the overall cost efficiency of their agency by applying performance management metrics and a proactive quality assurance approach. We will discuss methods to ensure staff performance, covering all personnel from line staff to finance and inspection, as well as provide information about cost-saving measures to take back to your agency.
Managing a Public Agency with a Corporate Sector Approach
Presenter, Cydney Jones
Applying private sector techniques to your agency doesn't have to mean losing focus of its social mission. This informative session will provide PHA leaders with tools and insight to develop an organizational culture of performance excellence, accountability, fiscal responsibility, and organizational sustainability. The session will provide tips, tools, and guidance used in the corporate sector to develop and maintain high performance and fiscal prudence within the public sector environment.
How to Improve the Quality and Value of Your Services at a Reduced Cost
Presenter, Mark Frater, President, LeanFirm
Attend this session and learn how to employ a collaborative methodology at your housing authority by adopting lean principles. Discussion topics will include developing a highly effective path to maximizing the talents and contributions of your agency, facilitating motivation, productivity, customer satisfaction, and fiscal control. In today's era of budget cuts, it's more important than ever to improve the timeliness and quality of services throughout your housing agency by eliminating waste and inefficiency.
Don't Waste Strategy Time on Goal Setting!
Presenter, Eric Kaufmann, President, Sagatica LLC
Most strategy sessions are merely operational — a missed leadership opportunity. Eric Kaufmann guides leadership teams across the country and coaches corporate CEOs. He will present the way to prepare a strategic action plan that becomes a useful resource to accomplish your agency's goals within limited funding. You will discover the six deadly mistakes of strategy planning. Ask the right questions, set the right measurements, and get to work!
PHA Resiliency in the Post-Sequestration World
Presenter, Kevin Sheriff, ERS Senior Manager, Deloitte & Touche LLP
This session will explore the short- and long-term future of PHAs' roles in their communities and how they can survive and thrive in the face of dwindling federal resources and ongoing chatter about consolidation. We will discuss strategies that PHAs can explore beyond the traditional methods (e.g. mixed finance, alternative revenue-generating activities, energy performance contracts) to recast their organizations for sustainable, long-term success.
Regulatory Knowledge for Smart Management

Why Your Agency Should Be Taking a Second Look at RAD
Presenter, Carrol Vaughan
The RAD demonstration program is a unique opportunity for housing authorities to convert their at-risk public housing to long-term Section 8 rental assistance contracts. In this session, we'll cover the latest information on the program and discuss why your housing authority should take a serious look at whether RAD would work for your agency. We'll also hear from staff at a large housing authority on why their agency is considering submitting an application, and review the thought process involved in making the decision to apply.
Legislative Update
Presenter, Nan McKay and Terry Provance

What's the latest news in the industry? In this session we'll review the most important notices released in 2013, any breaking news that you need to be aware of, and what we see coming down the pipe for 2014.
Fair Housing/Civil Rights Reviews: Are You Prepared?
Presenter, Annie Stevenson
Using HUD's civil rights review checklist, we'll discuss fair housing requirements for the public housing and HCV programs. Topics will include limited English proficiency (LEP), reasonable accommodations, alternative communication methods, and more. Don't miss this opportunity to prepare for civil rights monitoring.
EIV, PIC, VMS: Are These Systems Costing Your Agency Money?
Presenters, Dorian Jenkins and Raymond Buhr
In this session, NMA staff will go over HUD's reporting requirements and provide tips to help your agency properly utilize Enterprise Income Verification (EIV), maximize your PIH Information Center (PIC) reporting rate, simplify the Voucher Management System (VMS), and ensure you aren't losing precious housing dollars.
Sustainability: Cost-Effective Renovation
Presenter, Jay Ortenzo
Are you tired of hearing phrases like, "We have to do more with less"? Truth is, we have to plan and be smart about the way we use our resources. While there's always a cost associated with any renovation we do, labor, materials, overhead, profit, bad design, poor product choice, and installation mistakes cost your agency more than necessary. This session will focus on how to ensure you're getting the best renovation work for the money.
Financial Strategy for Maximizing Resources

The Impact of the Treasury's Cash Management Requirements on the HCV Program
Presenter, Ray Adair
This session will explain the impact that the implementation of the Treasury's cash management requirements will have on HCV housing assistance payment (HAP) revenue recognition, the formation of the HCV program reserve, net restricted assets (NRA) reporting, and interest earned on invested NRA balances.
Reporting Public Housing Operating Fund Activity on the FDS
Presenter, Ron Urlaub
This session will cover how new public housing and mixed-finance projects are created in the Financial Data Schedule (FDS), general project-level reporting for both conventional public housing projects and mixed-finance projects, and common public housing operating fund reporting issues on the FDS.
Using HUD's Two-Year Forecasting Tool for HAP Expense Planning
Presenter, Ray Adair
HUD has developed an Excel forecasting tool (posted with a user guide on the HCV home page) to assist PHAs in the financial management of the HCV program. The focus of this session will be on reviewing the funding available to support HAP (annual budget authority, net restricted assets, program reserves, and unrestricted net assets) and how to make the best use of the two-year forecasting tool. We will review the major sections of the tool, as well as what data is needed to use the tool and where to find it. In addition, you will learn how to use the tool to run "what if" scenarios, and how to use the tool's dashboard to determine whether leasing is within available funding.
FASS-PH System Updates
Presenter, Ray Adair
This session will explain the recent and planned REAC Financial Assessment System for public housing agencies (FASS-PH) system updates that impact financial reporting on the Financial Data Schedule (FDS) for both the public housing and HCV programs.
Reconciling VMS Reporting to the FDS
Presenter, Ron Urlaub
This session will review which fields on the Voucher Management System (VMS) are expected to tie or come close to the values reported on the Financial Data Schedule (FDS).
The Ins and Outs of CFP Reporting and Close-Out
Presenter, Ray Adair
This session will focus on how budget line items (BLI) are used for budgetary control of the Capital Fund Program (CFP), CFP eligible and ineligible expenses, Financial Data Schedule (FDS) reporting of the CFP and the Capital Fund Financing Program at the project level, and CFP close-out.
How Go8's Technology Can Be a Cost-Saving Resource for Your Agency

Introduction to GoSection8
GoSection8 is the largest rental-listing service for the Section 8 housing market. We service families, landlords, and public housing agencies across the United States. Hundreds of thousands of tenants and landlords nationwide benefit from our programs.
Don't Spend Money on Software: We Have the Solution
In an environment of eminent budget cuts, learn how Go8's free listing service can save you time and money.
GoSection8 Software Demonstration
Since our inception in 2004, GoSection8 (Go8) has been an effective resource for housing agencies across the country. Our software streamlines the rent reasonable process, automatically integrating comparable data and generating HUD-compliant rent reasonable reports. Go8 will save your staff valuable time, eliminating the need for mining data or contracting with an outside vendor to purchase comparables.
Best Practices of Different-Size Agencies and Their Savings with Go8 Software
A detailed study of various-sized agencies with different asking rents, approved rents, and annual savings received by implementing the Go8 software. We offer an audit-proven and efficient way to determine rent reasonableness as required by HUD.
The Growth of Technology and Its Impact on Rent Determination
Go8 offers on-demand mobile applications and software integration. Users can perform rent reasonable comparisons on-site, in real time, using their current housing software — no need to log into your Go8 account.
How to Focus on Landlord Retention and Participation: Why It's Important in This Economy and with Budget Cuts
Landlord outreach and participation are more important than ever. We will discuss current market trends and automated marketing solutions and review Go8's HCV Landlord Participation Index.
Educate Your Staff: How to Do Certifications, Review Annual Savings, and Analyze Reports
Learn how Go8 can help your agency do more with less effort. This training module will ensure you are maximizing the Go8 software and performing rent reasonable determinations correctly.
How to Get the Most out of Your Go8 Software: Review New Features, Upgrades, and Reports
Find out about Go8's newest features and give us your feedback. We have been busy building new improvements to our site to make the user experience even better.
Customized Search Results for Your Families Based on Their Income and Your Jurisdiction
Go8's affordability calculator tailors search results based on a family's income, using payment standards and the landlord's utility schedule.
Deconcentration and Its Impact on Rent Reasonableness
Learn how to improve your agency's SEMAP scores. Go8's listings can be customized to exclude HUD-determined low-income qualified census tracks.
Are You Using Asking Rents or Actual Rents? How It Affects the Open Market
We will demonstrate the surprising difference between asking rent and actual rent.
Go8's Custom Listing Service
We manage and maintain your landlord's listings and also offer a mobile platform to view tenant leads.
Registrations for the NMA Housing Conference and GoSection8 User Conference are now 20% off when you register before July 15, 2013. Sign up online or email sales@nanmckay.com for more information.