How to Avoid Noncompliance: Blended Occupancy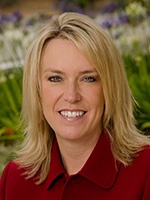 NMA professional development manager Sheryl Putnam will be presenting a session on blended occupancy at this year's NMA Housing Conference
As NMA's professional development manager, Sheryl Putnam spearheaded the development of our new Blended Occupancy Management and Fundamentals of Low-Income Housing Tax Credit (LIHTC) Management certification seminars. Prior to joining Nan McKay and Associates in 2011, she managed the compliance department for a state housing finance agency, providing compliance oversight activities for the LIHTC, PBRA, and HOME programs. Sheryl recently wrote a series for the NMA blog about blended occupancy projects and will be presenting the following session at the 2014 NMA and GoSection8 Housing Conference.
Ensuring Compliance and Maximizing Financial Resources

How to Avoid Noncompliance: Blended Occupancy
Presenter, Sheryl Putnam

Managing housing developments with multiple funding sources can be complicated. Requirements from multiple oversight agencies need to be satisfied, and there's an overall lack of guidance on how to operate blended developments, since each monitoring agency audits for compliance with its own program requirements. Because penalties for noncompliance can be severe, this session will explore some of the most complicated compliance areas, including:
Applying income limits and income targeting requirements
Applying correct rent limits/restrictions
Understanding and applying the LIHTC and Section 8 student rules
Differences in income and asset calculation and verification
Applying utility allowances correctly
Sheryl and other industry experts will be available for limited free one-hour consulting sessions at the 2014 NMA and GoSection8 Housing Conference. Registered participants can sign up on a first-come, first-served basis starting July 14. Register online or email sales@nanmckay.com for more information.