Successful Training in Guam with Derrick Ratliff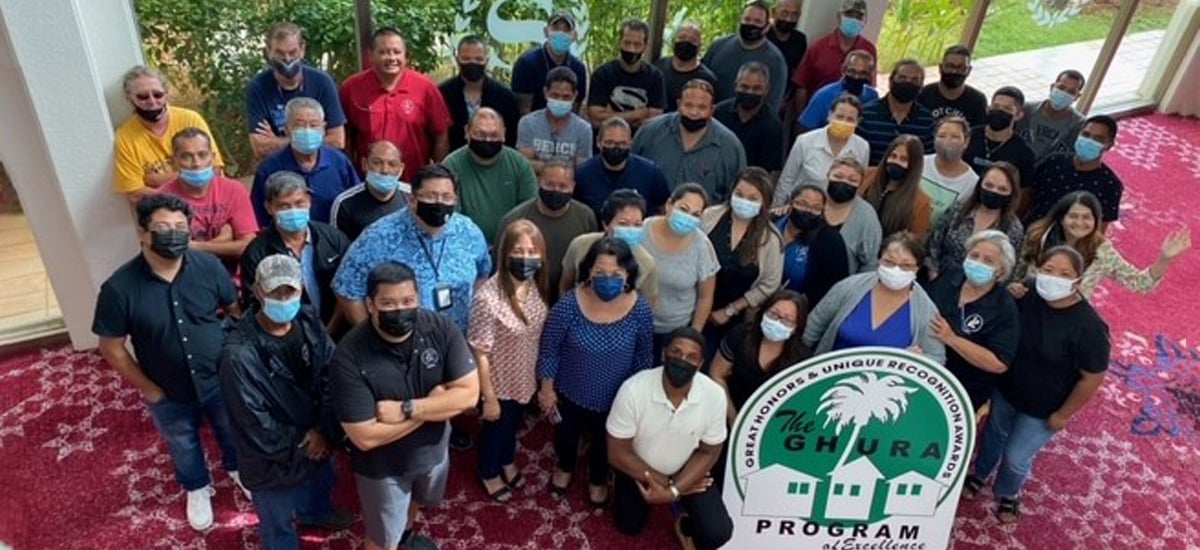 Pictured: Derrick Ratliff with GHURA staff at the Sheraton Hotel. With everyone in attendance fully vaccinated, masks were optional for this photo.
Thanks to the efforts of Inspector Trainer Derrick Ratliff and Regional Account Manager KK Dawson, 50 staff members from Guam Housing and Urban Renewal Authority (GHURA) received quality training in Project-Based Maintenance Management and UPCS Fundamentals last month.
A far away housing authority
GHURA runs both public housing and HCV programs, and NMA provides them with onsite public housing training every few years.
A
dditionally, GHURA is considering a conversion to RAD. Being on an island, they are unique in that many of their public housing units are beachfront properties. Should they sell these high-value properties to investors, they could use the money to build new housing.
With a staff of 104, the housing authority serves the entire island of Guam.
In 2019, GHURA reached out to NMA for onsite certification training. Over the next several months, Account Manager KK worked with GHURA in the Chamorro Time Zone, several hours ahead of us, to settle the training logistics, get
Derrick approved as an essential worker to travel to Guam, and handle shifting quarantine regulations.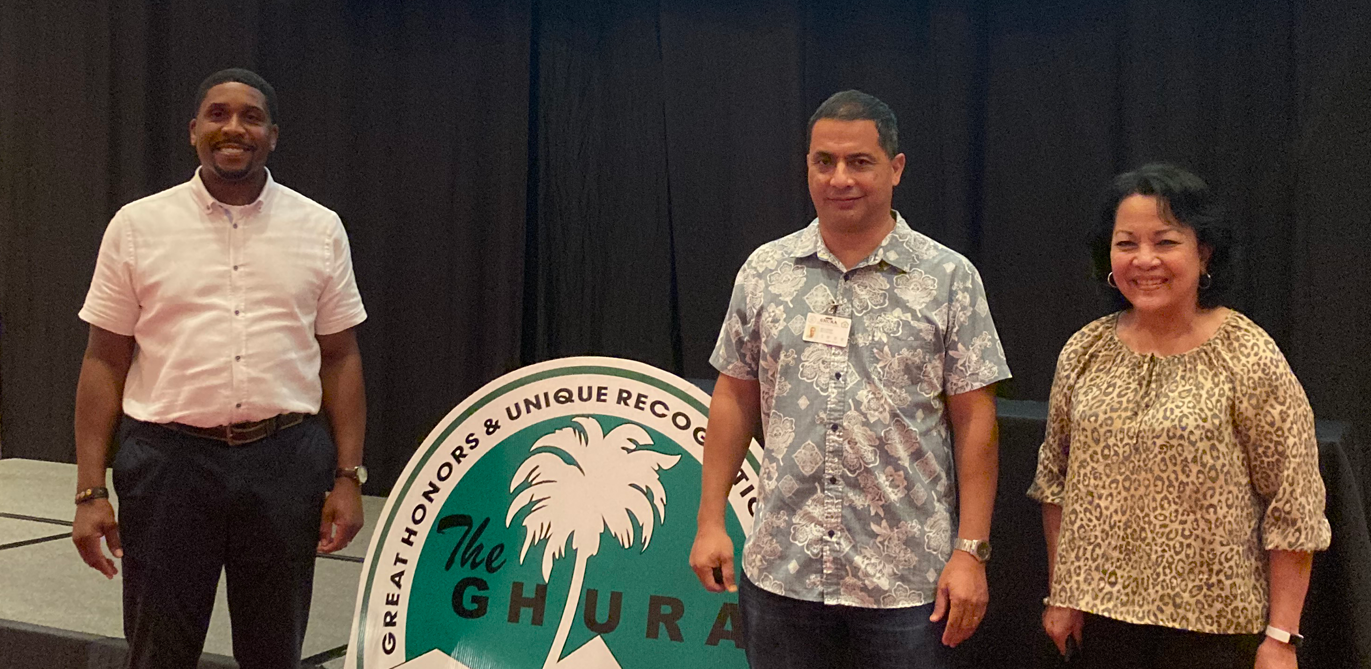 Pictured (left to right): Derrick with GHURA Executive Director Ray Topasna and Deputy Director Elizabeth Napoli
The value of training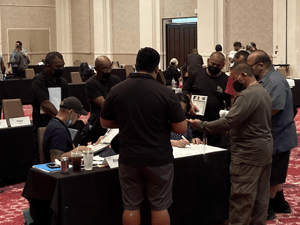 Right: During breakout sessions for inspections case studies, attendees identified deficiencies and reported back to the group
The two-week training trip was an amazing experience for Derrick, who fell in love with the beautiful island, as well as for the housing authority staff.
Twelve members of GHURA's hardworking leadership team took the Project-Based Maintenance Management seminar, and 38 staff took a UPCS Fundamentals course customized for GHURA.
The training was a critical step toward ensuring inspections were up to standard. The Real Estate Assessment Center's (REAC) standards have changed considerably through the years, as HUD has made improvements.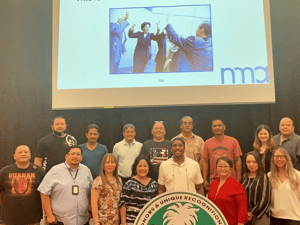 Derrick's training gave GHURA a new inspection protocol, National Standards for Physical Inspections of Real Estate (NSPIRE), which will be introduced to include updates on life-threatening deficiencies.
We're excited to deliver training to GHURA again in the future, particularly if it means returning to their blue, blue ocean waters and coconut groves.
Left: Derrick with GHURA's AMP management team and maintenance supervisors
Upcoming UPCS Fundamentals seminar: September 27-28, Chicago, IL
Want to schedule training for your PHA? Contact sales@nanmckay.com.