The 2023 NMA Housing Awards: Resident Service Award Winners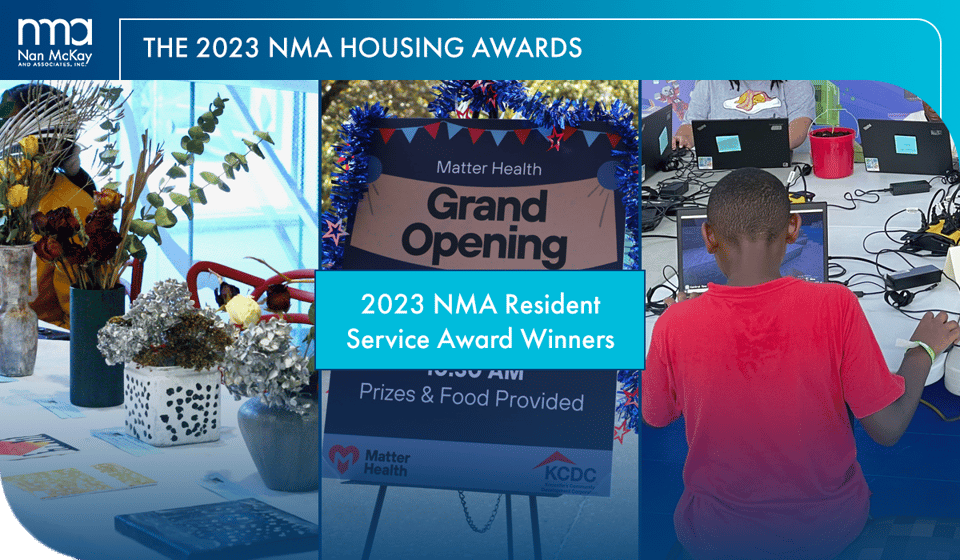 This year, we recognized three agencies with the NMA Resident Service Award: Medford Housing Authority in Massachusetts, Knoxville's Community Development Corporation in Tennessee, and Richmond RHA in Virginia.
The NMA Development Award honors leaders in the affordable housing industry whose outreach improves the future of the families they serve. The 2023 awardees each made effective use of community partnerships to bring innovative programs to residents.

The art of entrepreneurship
Medford Housing Authority, winner of the Resident Service Award for a Small Agency, provides young residents with more than just an afterschool activity thanks to a partnership with The Mystic Project. The Artepreneurs Youth Program (AYP) advances participants' skills in not only creativity, but also entrepreneurship, environmental conservation, and leadership.
A well-rounded curriculum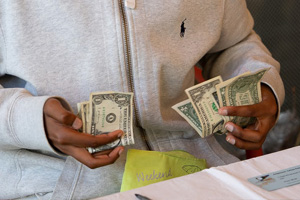 Through the AYP, children ages 7-12 make art and sell it at an event at the Medford Public Library. The youth develop financial literacy skills as they learn budgeting, pricing strategies, branding, marketing, and sales techniques. Their art is "upcycled" from donation items otherwise destined for the landfill, combining economic wisdom with ecological consciousness.
Early sessions focused on exploring participants' interests and brainstorming saleable art ideas, encouraging them to view creativity as a potential source of income.
AYP students build their leadership and communication skills by working together. The group establishes community agreements around respecting each child's autonomy and individuality.


Expanding horizons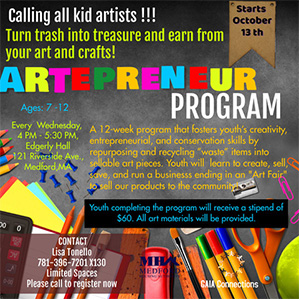 The program culminated in the library art sale, staffed by the young artists, who were able to hone their sales pitch skills and practice handling business transactions.
Seeing the community take an interest in their art bolstered participants' confidence in their creative abilities and the value of what they can make. Their art made a splash; not only did the items sell well at the library, a local store expressed interest in selling AYP products.
On top of this, participating in the program exposed the youth to further opportunities at the Medford Public Library and The Mystic Project.
Youth participants in AYP aren't just developing art skills and practicing self-expression; they are flourishing in an affirming safe space and engaging in their community.
Find Medford Housing Authority at medfordhousing.org and The Mystic Project at www.themysticproject.org.

Bringing healthcare home
Knoxville's Community Development Corporation, one of two winners of the Resident Service Award for a Large Agency, brought primary care health services almost to resident doorsteps through a partnership with Nashville-based startup Matter Health.
Medical needs, covered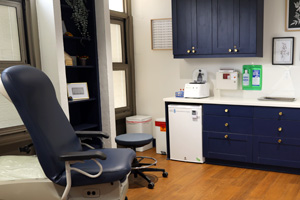 Matter Health has established an onsite primary care center at each of four KCDC high-rises that focus on housing elderly and disabled residents. Situated in the lobby of each building, the four centers exclusively serve KCDC residents. Offerings include:
Everything a primary care doctor would offer, downstairs from residents' homes
Helping those without health insurance sign up for Medicare or Medicaid
Mental health programming
The addition of mental health programming helps combat the loneliness and isolation many residents face. It also gives property management staff the chance to engage and build relationships with residents.
A gamechanger for resident health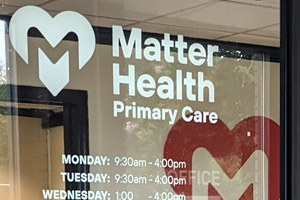 In the first six months, more than 30 percent of residents have visited their building's clinic, and the local hospital has seen a decrease in emergency room visits from the four affordable housing sites.
Onsite primary care eliminates the major challenges residents previously faced in accessing medical services—a needs assessment revealed that the majority didn't own vehicles, and local buses didn't provide enough accessible seating to reliably get them to appointments. Additionally, more than 50 percent were using the emergency room as their primary care due to barriers in the healthcare system.
A convenient clinic also increases the likelihood of residents making regular healthcare visits, allowing early identification of illness and preventative medicine.
The partnership between KCDC and Matter Health promises to improve long-term health outcomes for elderly and disabled residents.
Find Knoxville's Community Development Corporation at www.kcdc.org and Matter Health at matterhealthcare.com.

Securing bright futures
With the Youth Leadership and Employment Academy (YLEA), Richmond RHA has taken a three-pronged approach to providing opportunities for youth ages 8-22 living in public and assisted housing. Their comprehensive program, which won them the Resident Services Award for a Large Agency, comprises the following:
Summer enrichment, leadership, and employment
Science, technology, engineering, and math (STEM)
Post-secondary education and training
A range of experiences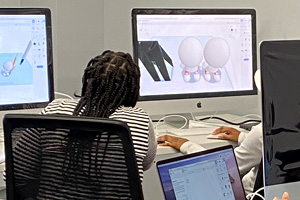 During the ten-week Summer Enrichment Program, youth learn employment and financial management skills, volunteer in the community, and participate in cultural enrichment activities that contribute to their general fund of knowledge.
Weekly STEM programming covers a wide range of topics that connect participants to standard computer skills as well as cutting-edge tech. Just a sample: drone technology, electronic circuit building, and online certification classes ranging from cyber security to e-sports.
Across these experiences, the YLEA strives to expose youth to role models across several career fields and pairs students with corporate mentors to help them see what they can be.
Off to college
More than 50 young adults in YLEA are attending college and other post-secondary education programs,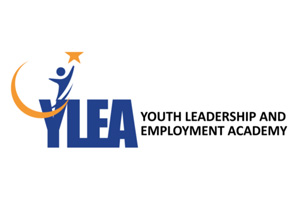 and the program supports them in several ways.
The resident services department hires and trains RRHA college students as interns for YLEA.
High schoolers receive assistance in applying for college, FAFSA, and scholarships.
Each year, RRHA leverages is partnerships to provide "College Trunks of Treats" with linens, toiletries, gift cards, and—this year—laptops for college-bound students.
Employees from local electric company Dominion Energy mentor college students, with a focus on those majoring in engineering, marketing, and finance.
The YLEA supports and develops youth from elementary school through college, providing an array of experiences to enrich their lives and provide a foundation for cognitive and academic development—a comprehensive approach to creating a pathway of change for young residents.
You can find Richmond RHA at www.rrha.com.

For more on the 2023 NMA Housing Awards, see our blog post on the Development Award winners.