The 2023 NMA Housing Awards: Development Award Winners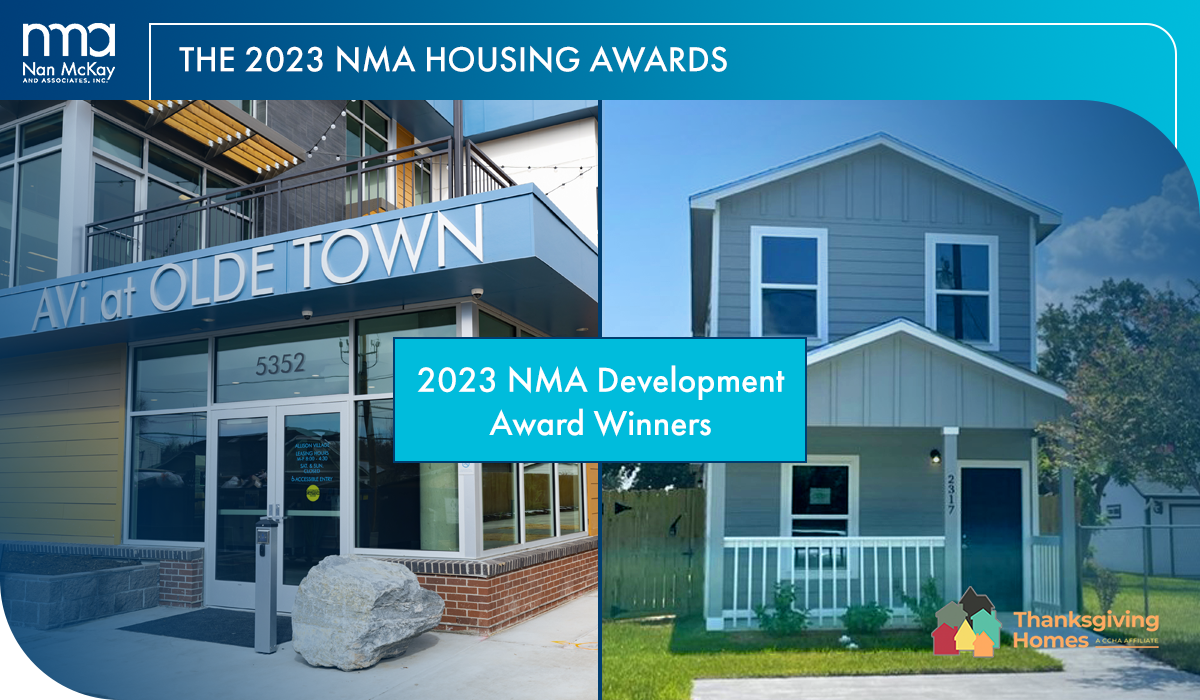 NMA is pleased to announce the winners of the 2023 NMA Development Award: Foothills Regional Housing in Colorado and Corpus Christi Housing Authority and Affiliates in Texas.
The NMA Development Award honors outstanding achievement in affordable housing each year. This year's winners added to the affordable housing pool in their communities with infill housing that provides new opportunities for residents.

Taking old property to new heights
Foothills Regional Housing in Jefferson County, Colorado established a transit-oriented, service-enriched LIHTC community in a high-opportunity area near Olde Town Arvada, earning them the NMA Development Award for a Small Agency.
AVi at Olde Town serves households earning 30 to 70 percent of the area median income, with 30 project-based voucher units subsidized for emancipated foster youth and 10 for unhoused veterans.
Holistic support furthers housing stability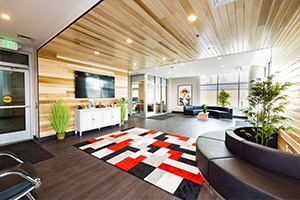 FRH partnered with CASA of Jefferson/Gilpin Counties and the VA to help residents of their subsidized units navigate external factors that affect housing stability.
Through CASA, foster youth have access to one-on-one mentoring in finance, education, health, as well as an onsite program manager to mediate conflict and connect them to resources.
Veterans at AVi benefit from an onsite Veterans Affairs office, where they can receive support for medical and other needs with worrying about transportation.
FRH also pursued grant funding for an onsite service coordinator whose focus is assisting the unsubsidized tenants at AVi with needs related to employment, education, and healthcare.
Revitalizing the neighborhood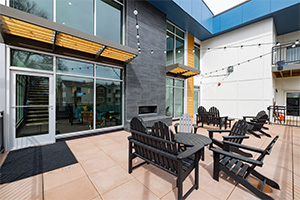 The new housing is attractive, colorful, and modern in design, a good match for the neighborhood's overall style and a vast improvement over the blighted property it replaces.
The infill development project turned Allison Village, an older, 37-unit property, into a revitalized 100-unit site, maximizing the available housing space by building covered podium parking. Amenities such as a job training room, community gathering rooms, and a fitness center give residents additional resources for overall life improvement.
Residents of AVi at Olde Town are thriving in this intentionally designed community with onsite support to reduce threats to housing instability. Find Foothills Regional Housing at www.foothillsrh.org/.

Raising the bar for lower-priced housing
The NMA Development Award for a Large Agency went to Thanksgiving Homes, an affiliated nonprofit of Corpus Christi Housing Authority and Affiliates, which has filled a niche in the Texas city for new, single-family homes at affordable prices.
Opportunities for renters and buyers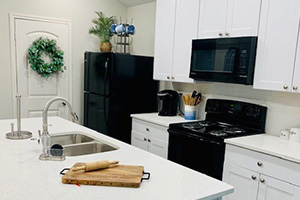 Originally conceived of as a rental program, Thanksgiving Homes began to grow when CCHA discovered that their three-bedroom, two-bath homes also appealed to potential buyers who were priced out of the housing market due to current high demand and increased costs.
The 30% of homes that have stayed in the rental program are voucher-eligible, allowing families to move into higher opportunity neighborhoods close to work and school.
Big results from small builders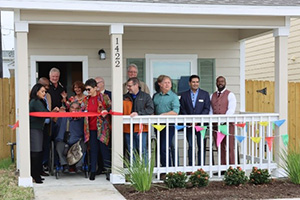 Critical to the success of Thanksgiving Homes is the Small Builders Program CCHA developed to support local builders and streamline construction.
Builders receive a Thanksgiving Homes Manual with sample authorizations and vendor contracts, templates, photos, and house plans.
CCHA has worked with vendors to develop packages for appliances, fixtures, and lighting.
Thanksgiving Homes features just two home designs (a one-story and a narrower two-story cottage optimized for infill lots) for a simpler building process.
Participants in the Small Builders Program have taken the Thanksgiving Homes method and built additional homes in the broader community, extending the impact on the housing market.
CCHA's staff has worked hard to secure community investment in their ambitious development project, engaging a broad range of stakeholders to build confidence, troubleshoot, and find resolutions. The result? A sustainable solution for providing quality, reasonably priced housing in Corpus Christi.
Find Corpus Christi Housing Authority at hacc.org/.
---

We'll announce our Resident Service Award winners in a second blog post later this week. Check back here, subscribe to the blog, or follow us on LinkedIn.