Nominations are Open for 2022 Housing Awards

We are pleased to announce this year's NMA Housing Awards, which recognize the excellence of individual agencies in the affordable housing industry!
Nominations are open through August 19.
NMA Housing Award Categories
NMA Development Award

Large Agency (2,500 or more units)
Small Agency (2,499 or fewer units)

NMA Resident Service Award

Large Agency (2,500 or more units)
Small Agency (2,499 or fewer units)
The Development Award honors outstanding achievement in affordable housing, including new construction, green initiatives, property improvements, or outside-the-box financing.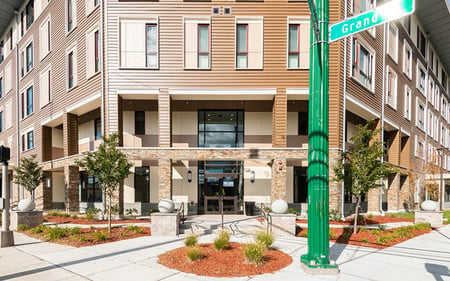 Mill River Crossing, built by 2021 NMA Development Award recipient Glendower Group.
The Resident Service Award recognizes leaders in the affordable housing industry whose community outreach efforts improve the future of the families they serve.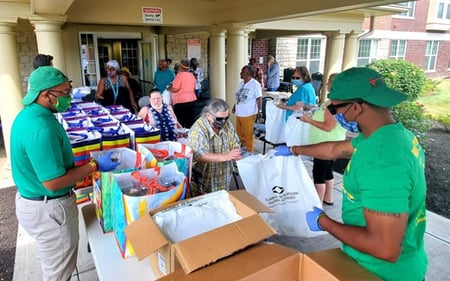 An event by Columbus Metropolitan Housing Authority, whose partnership with Healthcare Collaborative of Greater Columbus earned them a 2021 NMA Resident Service Award.
Both awards will be given to one small and one large agency. Any housing authority, or the instrumentality or affiliate of a housing authority, is eligible to apply.
Join Us for the Virtual Ceremony
CEO John McKay will announce the winners at our virtual awards ceremony in October. We hope you'll join us to recognize the ambitious and compassionate projects undertaken by PHAs across the United States and its territories last year.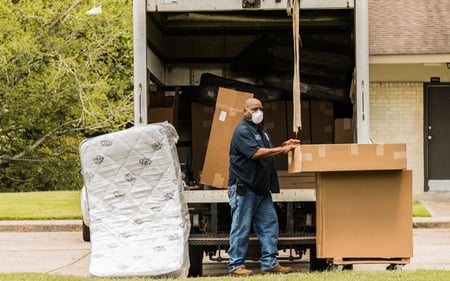 A volunteer assists East Baton Rouge Parish Housing Authority, winner of a 2021 NMA Resident Service Award, with their Beds for Babies/Beds for Kids project.
Last year's winners made a lasting impression with their remarkable accomplishments.
Columbus Metropolitan Housing Authority formed a healthcare partnership that brought service coordination to 14,000 households.
East Baton Rouge Parish Housing Authority listened to their maintenance workers' feedback and developed a successful plan to provide beds and cribs for children and infants living in affordable housing.
Glendower Group, the development instrumentality to The Housing Authority of the City of New Haven, built a housing development with a plethora of supportive care services on site, including transportation assistance.
Trinity Financial beautifully rehabilitated a historical courthouse into modern apartments.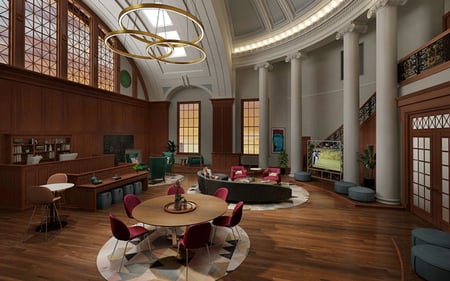 2021 NMA Development Award winner Trinity Financial's Courthouse Lofts apartment club room.
Tell Us Your Story
Has your PHA made an impact on your community with a recent development or resident service project? We'd love to see your application.
2021's NMA Housing Awards Virtual Ceremony: