House releases omnibus appropriations bill for FY 2017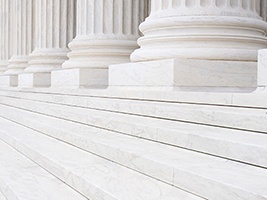 The House Appropriations Committee yesterday released the fiscal year 2017 Omnibus Appropriations bill, which would provide discretionary funding for the federal government for the remainder of the current fiscal year. Congress is expected to vote on the bill later this week, in time to avoid a government shutdown when the current continuing resolution expires on Friday.
Proposed funding for the Department of Housing and Urban Development (HUD) is described in a summary prepared by the House committee. The legislation includes a net total of $38.8 billion for HUD, a $513 million increase above the fiscal year 2016 enacted level, and $824 million below the requested funding level. Highlights include:
Section 8 and Public Housing – Included in the bill is $27.5 billion for Public and Indian Housing. This is an increase of $623 million above the fiscal year 2016 enacted level and $760 million below the requested level.
Office of Housing – Other housing programs are funded at $11.5 billion – an increase of $259 million above the fiscal year 2016 enacted level. Project-Based Rental Assistance is funded at $10.8 billion; Housing for the Elderly is provided with $502 million; and Housing for Persons with Disabilities receives $146 million.
The bill cuts HUD's administrative payments to public housing agencies by $427 million below the previous administration's request. It also includes a provision prohibiting HUD from guaranteeing mortgages seized by eminent domain.
Community Planning and Development – The bill contains $6.8 billion for Community Planning and Development programs – $152 million above the fiscal year 2016 enacted level.
Community Development Block Grants are funded at $3 billion – the same as the fiscal year 2016 level. The HOME Investment Partnerships Program is funded at $950 million – the same as the current year. Grants for homeless assistance are funded at $2.4 billion, an increase of $133 million over current level.
Emergency Funding for Disaster Relief – In addition to regular appropriations, the legislation includes an additional $948 million in disaster relief. Of this amount, $528 million is for the Emergency Relief Program for qualifying emergency road and bridge repair expenses, and $400 million is for Community Development Block Grant disaster recovery assistance.
The full 92-page committee report is available here.