Waitlist reimagined: Rethink your waitlist management style
With numerous families applying for vouchers and public housing assistance, having a good waitlist management style is critical. Families feel more comfortable when they know what's going on with their application, and you'll free up your staff for more productive tasks. However, as agencies know, it can be hard trying to keep track of all applications. Read on for some tips from Michael Lazdowsky, GoSection8.com's subject matter expert on ways you can reimagine your waitlist management setup.
Save time and money with effective waitlist management
Why is it important to have effective waitlist management? In short, it will help you save time and money by allowing you to:
Send less mail
Cut down on response time and no responses from applicants
Increase occupancy and utilization
Free up staff time
Reduce the burden of maintaining a waitlist by decreasing the time spent on updating mailings, sending notifications to applicants, and opening/closing waitlists
The impact of these changes can substantially improve the level of assistance your PHA provides to the local community. But sometimes it feels easier said than done. This doesn't have to be the case! With a few simple fixes you'll be on your way to a highly effective waitlist management system.
Create a shared waitlist
In a shared waitlist model, each PHA maintains its own separate waitlist but shares collective functionality. Before we get further into the topic, let's get a better understanding of how HUD sees these waitlists.
Economic Growth, Regulatory Relief, and Consumer Protection Act (5/24/18)
HUD talks about shared waitlists in section 209:
SHARED WAITING LISTS.—Not later than 1 year after the date of enactment of this Act, the Secretary of Housing and Urban Development shall make available to interested public housing agencies and owners of multifamily properties receiving assistance from the Department of Housing and Urban Development 1 or more software programs that will facilitate the voluntary use of a shared waiting list by multiple public housing agencies or owners receiving assistance, and shall publish on the website of the Department of Housing and Urban Development procedural guidance for implementing shared waiting lists that includes information on how to obtain the software.
Federal Register Notice, Vol. 84, No.31/February 14 2019, pages 4097-4099
HUD also discusses shared waitlists and their implementation in the February 14, 2019 Federal Register notice.
HUD is exploring options for implementing the required software and will publish required guidance accordingly.
In the notice, HUD provides the following topics for comment:
(i) Because the statute refers to software that supports the use of ''shared waiting lists'' by PHAs and owners receiving HUD assistance, HUD seeks public input on the definition of a ''shared waiting list.'' HUD is considering defining ''shared waiting list software'' as software that enables a household to submit a single application to get on multiple waiting lists.
(ii) What types of PHAs and owners might be the best candidates for a shared waiting list?
(iii) Do owners receiving HUD assistance have unique needs that may make it difficult for them to use a shared waiting list?
(iv) Would there be a need for additional software security in providing access to, and using, a shared waiting list?
(v) (i) HUD also encourages the submission of examples where PHAs or owners have used shared waiting lists and seeks opinions regarding the need for HUD to provide software support for this function and what form this support might take.
These citations demonstrate how impactful shared waitlists continue to be in the affordable housing industry as HUD builds out their policies around the new options.
What is a shared waitlist?
In the shared waitlist model, collective functionalities allow PHAs to update and maintain only one housing application, remove applications from families who have been issued vouchers or deemed ineligible (i.e. non-discretionary denial), and permit applicants to re-apply at one PHA while maintaining their original application date at others.
Beyond the collective functionality in a shared waitlist, PHAs can also sync existing applications or start new ones, add their organization or leave the shared waitlist, and share application history between all PHAs.
Why create a shared waitlist?
Now that we know what a shared waitlist is, it's important to talk about why PHAs should create one. We touched upon this briefly in the beginning, but let's go further into the "why" part.
Benefits for PHAs
Reduce duplication efforts among surrounding agencies. By pulling your resources together, PHAs can avoid doing extra work and duplicating an application that already exists.
Save staff time. A shared waitlist will help employees to complete application intakes, updates, and calls more quickly, and reduce the time and resources required to open, close, or update a waitlist.
One application for multiple lists. A shared application allows for quick initial processing, screens out obviously ineligible applicants, defers completion of full applications, eliminates the need to re-verify, and limits delays in issuance.
PHAs can create a centralized application center for their public housing and housing choice voucher programs. This helps keep all applications in an easy-to-access area in case you're unable to access the files at your office during a natural disaster or other emergency.
Benefits for applicants
Reduced confusion and burden. Your families will appreciate the convenience of one central place to search for open waitlists, find affordable housing opportunities, and access FAQs and detailed information on PHAs and their programs.
Increased pool of applications and accessibility. A shared waitlist makes the application process mobile-friendly, allows for more translations into other languages, and empowers you to reach applicants through SMS, text, and email alerts.
More comprehensive information on housing opportunities in a variety of areas. The more information applicants have, the more they're able to make the choices that are right for them and their families.
How to start a shared waitlist
Now you've heard all the good a shared waitlist can do and are interested in starting one for your PHA, but how do you do that? There are four ways to get a shared waitlist started in your community:
Organize a collaboration of PHAs
Adopt an administrative plan amendment in which all PHAs have a group shared policy
Create a universal pre-application and agree upon preferences and public notice
Use the same waitlist software between all PHAs
Note, HUD will be coming out with their own guidance in 2019, so be on the lookout for that.
Shared waitlist examples
If you do start a shared waitlist, know that you aren't going into it alone. Other housing authorities across the country have also created shared waitlists:
Massachusetts Section 8 Centralized Waiting List. Open since January 1, 2003, this shared waitlist has 101 participating PHAs and is using the new GoSection8 system for HCV and PBV.
Massachusetts (State Public Housing). This shared waitlist includes all state PHAs, and it's required by state law that PHAs opt in.
Maine Centralized Section 8/HCV Waiting List. Open since April 10, 2013, this waitlist is required by state law and currently has 20 participating PHAs.
Rhode Island (Section 8 and PBV). Currently has 25 participating PHAs (the entire state).
How do I keep the waitlist up to date?
After you've put together your shared waitlist, it's key to make sure the list is regularly refreshed. Here are some tips.
Use technology
SMS/text, email alerts, an online application portal, and a live toll-free support line are all great options that help your agency send less mail and reduce response time. Technology can also improve real-time address, phone, and email verification, instantly update all waitlists, and minimize the number of applicants who are removed for no response.
Maintain a healthy waitlist with effective analysis
During your upkeep process, ask yourself these four questions:
Are there a sufficient number and variety of applicants to ensure full utilization of the PHA's rental assistance resources?
Do the applicants represent a broad range of social and economic characteristics that are representative of the community?
Are those families determined least likely to apply adequately represented?
Will the PHA be able to satisfy income targeting requirements with current applicants?
Should I keep the waitlist open?
When it comes to waitlist management, a common question is "Should I keep our waitlist open?" The answer depends on the circumstances of your particular PHA. Consider these questions when making your decision:
Are there enough applicants to account for contract turnovers and vouchers that are issued but do not result in a HAP contract?
Does my PHA wish to continue to take applications from families that meet certain local preferences?
Is there a sufficient number of extremely low-income families on the waiting list to satisfy income targeting requirements?
How long is the average wait for the various categories of applicants (preference and non-preference) on the waiting list?
As long as you maintain effective waitlist management, it should be easy for your PHA to keep your waiting list open if you choose to do so.
Note: There are benefits for keeping your waitlist open, including the elimination of unnecessary application processing costs and staff time for other important program activities.
About the author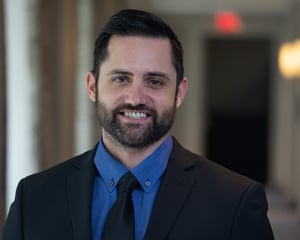 Michael Lazdowsky has worked in the public housing industry for over 15 years. Starting in 1999, he managed the state and federal public housing and the multiple Section 8 waiting lists at the Dedham Housing Authority (MA). For the past 10 years, Mike has managed the Massachusetts Section 8 centralized waiting list, which includes 100 housing authorities across the state. Mike currently serves as a waitlist account manager for GoSection8.com, where he is working on the new WaitListServ program.
About the company
GoSection8 is a website that was established in 2003 with the purpose of improving the way families searched for affordable housing. GoSection8.com has since transformed the Section 8 housing program by creating the largest affordable housing network in the country. Their close relationship with hundreds of municipalities and government agencies makes it possible to help millions of families with their housing needs each year.
Rethinking your waitlist management style doesn't have to be hard or scary, but if you need some extra help, GoSection8 can provide additional assistance. GoSection8's waitlist management highlights include:
Adaptable to any program and PHA policy
Sort list by date/time, or lottery, and any PHA preferences
PHA Custom Reports
One-step or two-step application process (pre-app/full-app)
Clear audit trail of selection of applicants and changes made to applications
Limited waitlist openings
Special admissions override (i.e. displaced due to PH demo)
Security of personal information
GoSection8 also has more functionality coming soon, including full applications to collect all applicant and household information and conduct eligibility verification, the ability to export data in HUD 50058 form, and enhanced reporting. For more information, visit their website.