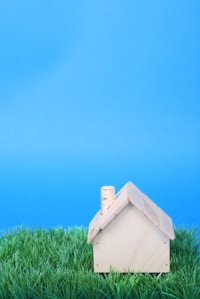 Yesterday HUD's Office of Public and Indian Housing (PIH) issued Notice PIH 2014-12 to provide implementation guidance for the new flat rent requirements in the 2014 appropriations act, which stipulates that PHAs must set flat rents at no less than eighty percent of the applicable HUD-determined fair market rent (FMR).
The eagerly anticipated notice is intended to serve as interim guidance pending additional HUD rulemaking. The appropriations act requires HUD to begin the rulemaking process within six months of publication of this notice. The notice states that HUD will be very interested in feedback from PHAs and other stakeholders at this later rulemaking stage.
➤ Implementation Dates:
The notice requires PHAs to comply with the new requirements by June 1.
HUD will consider agencies to be compliant if they have initiated the PHA plan revision or public hearing process (as applicable, see below) by June 1.
The revised flat rents must be applied for new admissions and annual reexaminations within 90 days of their adoption, but no later than October 31.
➤ Utility Allowances: Because FMRs reflect the local cost of rent plus an allowance for utilities, PHAs may now be required to apply utility allowances to flat rents. As explained in the notice, this is necessary to avoid inequities between residents of projects with PHA-paid utilities and residents who must pay utility bills to outside providers. Families responsible for utilities would pay a higher gross rent than other families if utility allowances were not applied. PHAs must reduce the new flat rent amounts by the amount of a utility allowance based upon "reasonable utility costs of an energy-conservative household of modest circumstances."
➤ Flat Rent Calculation and Phase-In: In order to comply with the new requirements, PHAs must first determine flat rents based on HUD's rent reasonableness methodology, as required by the current regulation. PHAs must then compare these amounts to eighty percent of the applicable FMR and set flat rents at the higher of the two amounts.
➤ PHA Plan Revisions: While regulations permit PHAs to determine whether program changes will constitute a "significant amendment" to the PHA plan, yesterday's notice states that HUD has determined that the current flat rent changes are a significant amendment. Implementation requirements depend upon whether a PHA is classified as "qualified" or "non-qualified."
Qualified PHAs are defined as PHAs that:
These agencies are exempted from the annual plan requirement under the provisions of the Housing and Economic Recovery Act of 2008 (HERA). However, the notice states that qualified PHAs must hold a public hearing regarding the flat rent changes.
Non-qualified PHAs must follow the required procedures for a significant amendment to their PHA plans. HUD has provided sample amendment language as Appendix A to the notice. HUD will approve amendments using the sample language without written notice to the PHA. Agencies that choose not to utilize the sample language must wait for HUD approval before implementing the new flat rents.
The notice further states that after initial implementation, subsequent annual changes to the HUD-determined FMR amounts do not trigger the significant amendment process.
Does your agency have a proven methodology for setting flat rents? GoSection8.com can help. Specializing in rent reasonableness, Go8 has served tenants, landlords, and public housing agencies across the United States since 2004. To learn more about how you can bring Go8 to your agency, email sales@nanmckay.com.
To receive updates and analysis on the latest PIH notices, subscribe to NMA's PIH Alert and receive a daily email with breaking news and other important information for PHAs and housing professionals.