Updates from HUD on recent U.S. disasters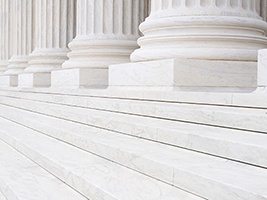 HUD has been extremely busy with their disaster relief efforts in response to the numerous hurricanes and storms that have struck the U.S. Recently, they released a fraud alert to warn those affected by hurricanes to potential scams. In addition, HUD provided further information regarding their disaster relief efforts for Puerto Rico and the U.S. Virgin Islands.
OIG Warns of Hurricane Disaster Scams
HUD's Office of Inspector General (OIG) issued a fraud alert advising everyone affected by hurricanes Harvey, Irma, and Maria to be alert to scams that commonly occur after a disaster. Specifically, the alert warns to watch out for:
Scam housing inspectors
Scam contractors
Fake relief programs
Flooded cars for resale
Mortgage rescue scams
OIG also cautions those affected not to be persuaded to commit fraud by misrepresenting eligibility or misusing funds. Details on what to look out for and how to protect yourself in each of the categories above can be found in the alert.
HUD Announces Disaster Relief for Puerto Rico, Virgin Islands
In two press releases, HUD announced that it will again speed federal disaster relief to the U.S. Virgin Islands and various municipalities in Puerto Rico to provide support to low-income renters and homeowners forced from their homes due to Hurricane Maria. Among the assistance discussed in the press releases, HUD is currently contacting state and local officials to explore streamlining the Community Development Block Grant (CDBG) and HOME programs to expedite the repair and replacement of damaged housing. These programs give communities the flexibility to redirect funds to address critical needs, such as housing and services for disaster victims. For more information, click here.