A New Look at Life and Community in Affordable Housing: Oct. 1, 2021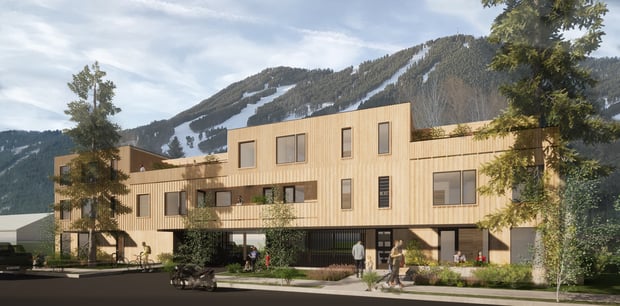 Kelly Place Condos, Town of Jackson, WY : Photo Credit, Post Company

Housing developments in the US are growing and rapidly changing to meet the needs and wants of tenants, including never-before seen amenities. These developments are offering more than just a place to live and come home to lay your head, they offer a community. A chance to become a part of something. Each of these developments mark welcome changes and are bringing life to their communities. We want to discuss several, first, Johnson Ranch which was highlighted in our NMA PIH News Alert recently, and a few of our 2021 Housing Awards winners and nominees.
One of these, the Johnson Ranch Development, located in Rapid City, South Dakota has created an affordable, diverse community with plenty of amenities for all. Calling the development home is a group of foster young adults (ages 18-21) learning to live independently after aging out of the foster system.
From what was an empty lot, they've built 77 single family homes, community spaces for residents, and the group foster house with affiliated apartments. Comprised of a small lot size, Johnson Ranch provides green spaces, retail outlets, a community center, and a park. All 77 single family homes sold within the first two years. Most of the units within Johnson Ranch are owner-occupied; this shows that owning a home can be very affordable.
The group foster home allows these young adults to obtain support from the resources they need while transitioning to adult life. The group foster home apartments are walking distance from a technical school and jobs, so it's ideal for them.
We are highly impressed with how Johnson Ranch has provided support, housing, and a community for all its occupants!
Trinity Financial, found in Boston, Massachusetts, has taken on an historical project converting the former Worchester County courthouse into apartments, now called Courthouse Lofts. Built in 1843, Worchester County courthouse was a working courthouse up until 2008.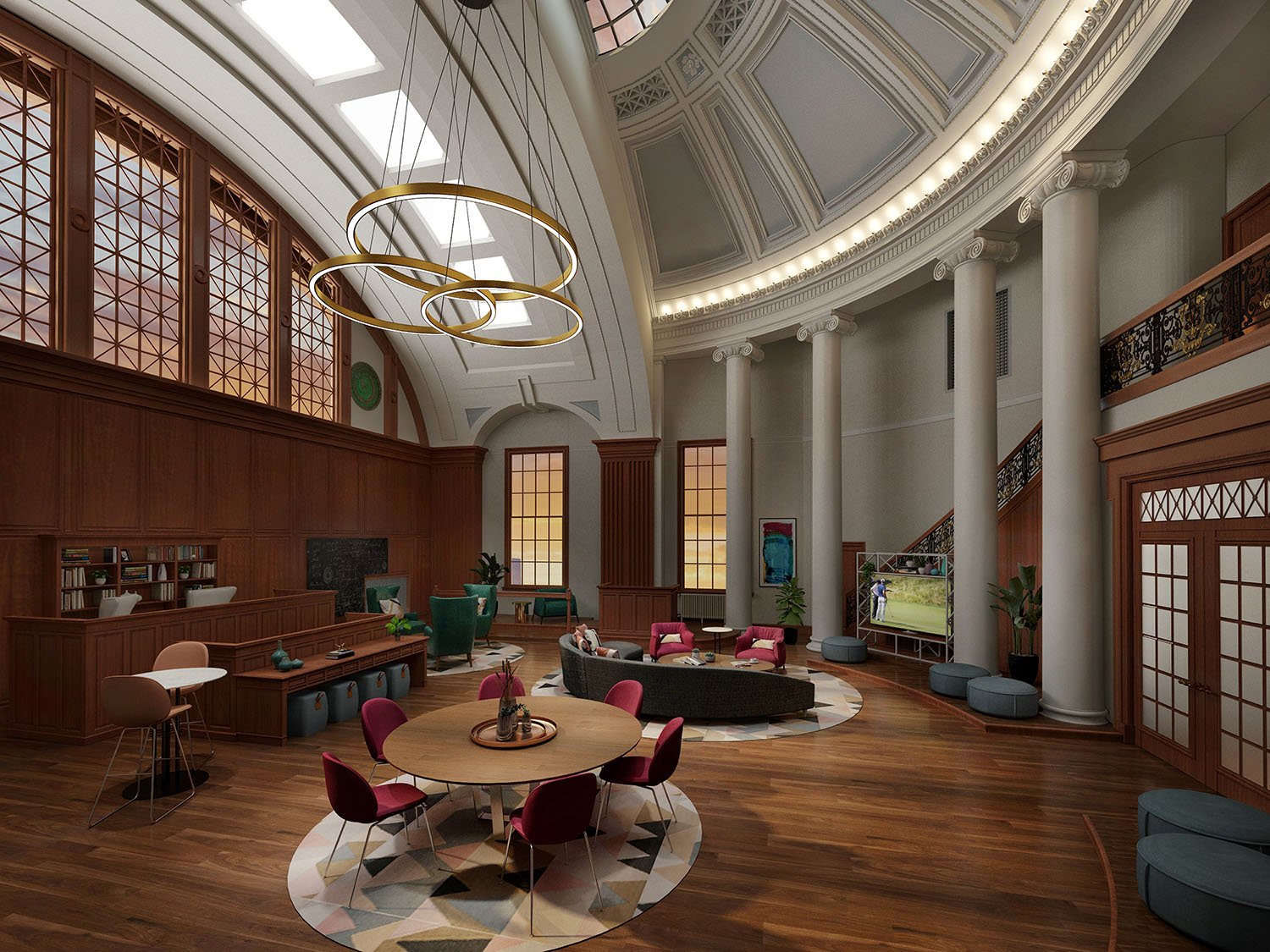 Over ten years passed before this vacant courthouse would have a new purpose. This newly renovated building now has 118 apartments, a museum on the ground floor, common spaces such as club room, fitness center, media room, children's play area, pet grooming station, playground, makerspace, and a central park. All this offers many opportunities for tenants within their community to work remotely, have family time inside or outside, exercise, and take care of their furry loved ones all on site.
If tenants or non-tenants want to learn some history about a member of their town, they can visit the museum on site. The museum honors 1899 Olympic cyclist champion Marshall W. "Major" Taylor. Courthouse Lofts offers affordable, diverse housing for all, making it reasonably priced for renters with any income. Who wouldn't want to live in a remodeled historic building with all the amenities it has to offer?
Glendower Group with the Housing Authority of the City of New Haven, Connecticut has reconstructed the Mill River Crossing development. Built in the 1940s and formerly known as Farnam Courts, this apartment complex was outdated and needed many upgrades to become livable and sustainable for tenants. (To see the before and after images be sure to check out the NMA Virtual Housing Awards recording on youtube.)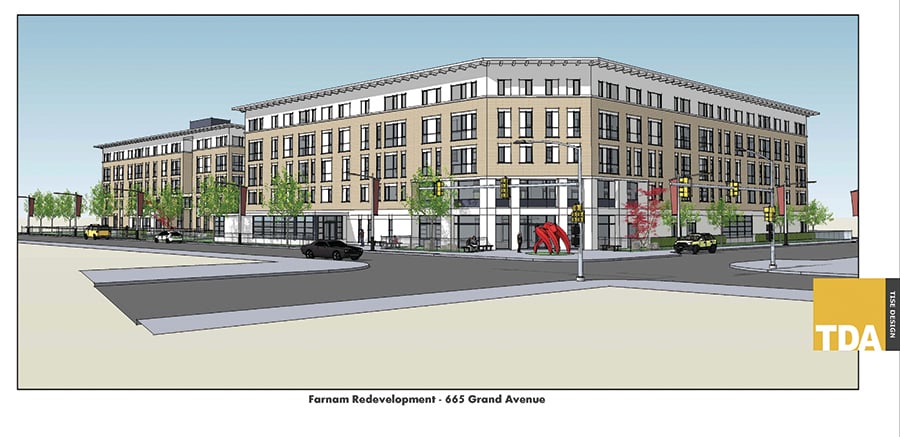 Mill River Crossing now offers updated floors and design, energy efficient appliances, 24-hour on-call maintenance, park, community kitchen, computer lab, common area, and supportive care services. The supportive care services can aid those who need childcare, transportation, health, homelessness, job training, education, and much more. This gives occupants the chance to live in a safe and updated home that's affordable and offers supportive resources for their family and themselves to reach their life goals.
This leads us to our next housing development, Kelly Place Condos, that inspired us with the Housing Director, April Norton's will to make her tourist valley of Jackson, Wyoming "community first and resort second."
Finding affordable places to live has been a challenge in the tourist community for decades. The Town of Jackson and Teton County have been trying to work since 2007 to solve the housing problems. Jackson/Teton County Affordable Housing Department was created to address the challenges after 2012.
Only 3% of the land in the valley available for development, the issue reached a new level in the last year in 2020. Can workers live where they work? Median home prices rose 23-44% in the last twelve months, pricing out even middle- and higher-income locals to be able to afford market-rate homes.
No one could have fully anticipated the increased demand for housing stock that COVID has brought to their community. One of the wonderful development projects Director Norton has been working tirelessly on Kelly Place Condos will be finished summer of 2022. The condos are where urban lifestyle meets Mountain Town. They are not your typical low-cost housing as you can see in the architect's rendering and Norton's description to NMA.
Kelly Place Condos will be built with unified materials in mind to create a humble edifice that will draw people in to experience its details. The envelope material will be a cedar rainscreen, reflecting the broad historical use of wood within the Valley and allowing for evolution and weathering over time. Parking will be located on the backside of the building, which will provide more curb appeal and highlight the building instead of residents' cars.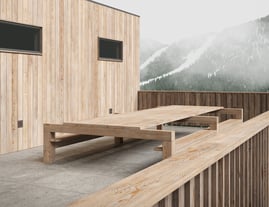 Here is what the Mayor of Jackson had to say regarding the efforts, "Our community is extremely grateful that our Housing Department has been working so hard to develop partnerships for years, which means that some solutions, like the Kelly Place Condos, are already in progress."
Kelly Place Condos is just one of the developments that public and private partnerships in the area have been working in tandem to make a reality. For more inspiration on how to create affordable housing in a land-scarce and tourist area, we hope you will reach out to Director Norton. Or contact marketing@nanmckay.com and we would be happy to connect you.
Housing developments are not only changing the way their buildings and communities look, but the way people can live knowing they are in a safe and supportive community that will help them live their life to the fullest. These developments offer beauty, support, opportunity, and new life.
To learn more about how to nominate a PHA for next year's Housing Awards for development go to https://www.nanmckay.com/t-nma-housing-awards.aspx