HUD reopens comment period on MTW expansion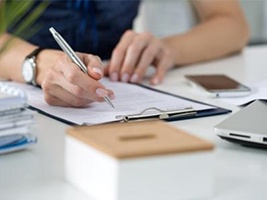 Today in the Federal Register, HUD published a notice reopening the comment period for the "Operations Notice for the Expansion of the Moving to Work Demonstration Program Solicitation of Comment."
The operations notice was published on January 23, and HUD announced last month that the comment period would be reopened "in the coming days." The new deadline date for comments is June 5.
The operations notice addresses implementation of the 2016 Moving to Work (MTW) expansion statute, and solicits public comments on the following topics:
Purpose and applicability of the program
Waivers, including general, conditional, and cohort-specific waivers
The term of participation
Funding, the MTW block grant, and financial reporting
Program-wide and cohort-specific evaluation
Program administration and oversight
The Rental Assistance Demonstration (RAD) program
Applying MTW flexibilities to special purpose vouchers
Regionalization
The applicability of other federal, state, and local requirements
Sanctions, terminations, and default
In addition to extending the comment period, today's notice contains minor revisions to the tables of MTW waivers in the operations notice. Parameters of three potential waivers were changed to permit mandatory Family Self-Sufficiency (FSS) participation, and to increase the maximum age limit for work requirements from 54 to 61 years.
If your agency is interested in applying under the MTW expansion, NMA can help. We have extensive experience working with MTW agencies, including as partners during the application process, and we can guide you through questions such as the kinds of things MTW agencies can do, how you intend to measure performance, guidance and insight into what HUD is looking for from newly sanctioned agencies, and more. For more information, call (800) 783-3100 or email sales@nanmckay.com.