2 new notices on MTW expansion slated for publication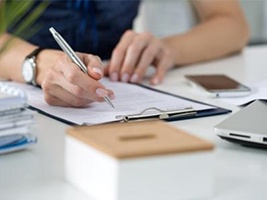 Yesterday on the Moving to Work (MTW) demonstration webpage, HUD's Office of Public and Indian Housing (PIH) announced that it will be soon be publishing two notices to implement the 2016 MTW expansion statute.
The first notice, to be published in the Federal Register on January 23, 2017, details the implementation and continued operations of MTW agencies selected through the expansion. It also requests comments on all areas of the notice, in addition to other particular areas of the notice where specified. The 91-page prepublication copy covers the following 12 topics:
Purpose and applicability of the program
Waivers, including general, conditional, and cohort-specific waivers
The term of participation
Funding, the MTW Block Grant, and Financial Reporting
Program-wide and cohort-specific evaluation
Program administration and oversight
The Rental Assistance Demonstration (RAD) program
Applying MTW flexibilities to special purpose vouchers
Regionalization
The applicability of other federal, state, and local requirements
Sanctions, terminations, and default
The second notice, Notice PIH 2017-01, solicits applications for the first cohort of PHAs under the expansion and announces the selection criteria that will be used to admit eligible PHAs to the program. Although numbered as the first PIH notice of the year, note that the copy of the notice linked in the announcement does not yet contain a date and has not yet been posted to HUDClips. The 28-page notice provides:
An overview of the MTW expansion
The anticipated program structure
The program terms and conditions
A list of the eligibility requirements, including who is not eligible
Requirements for submitting applications, including the application contents, organization, and detailed instructions
An explanation of how PHAs will be evaluated, including application evaluation criteria and other information regarding the selection process
Administrative and contact information
Notice PIH 2017-01 also contains three attachments: Attachment 1, Eligibility Checklist; Attachment 2, Commitment to Participate in First Cohort Policy Evaluation; and Attachment 3, Moving to Work Certifications of Compliance. For more information on both notices, you can visit the MTW expansion page at HUD's website.
If your agency is interested in applying under the MTW expansion, NMA can help. We have extensive experience working with MTW agencies, including as partners during the application process, and we can guide you through questions such as the kinds of things MTW agencies can do, how you intend to measure performance, guidance and insight into what HUD is looking for from newly sanctioned agencies, and more. For more information, call (800) 783-3100 or email sales@nanmckay.com.