Registration now open for 2017 national conference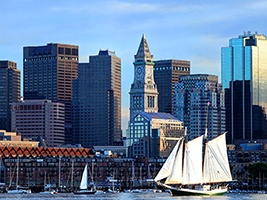 Registration for The Housing Conference is now open! All of us at Nan McKay & Associates are thrilled to be taking our fifth annual national housing conference to Boston, MA.
We have a fantastic schedule of sessions underway, including topics like how to manage your PBV and PBRA programs, streamlining your HCV program, multigenerational workplaces and succession planning, what's new in RAD, applying to be an MTW agency, CDBG-DR and resilience, best practices for wait lists, and much, much more. As in previous years, we'll also be announcing the winners of the 2017 NMA Housing Awards. Stay tuned for the agenda, which will be available very soon.
The Housing Conference
August 21–22, 2017
110 Huntington Avenue
Register now and save $50 on each registration