How will the new flat rent regulations impact PHAs? Part II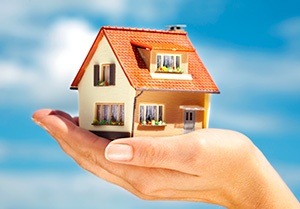 As part of the 2014 appropriations act, Congress authorized several rule changes for both the public housing and housing choice voucher (HCV) programs intended to reduce program costs and administrative burdens for housing authorities. Perhaps the most widely discussed of these changes was the new requirement for PHAs to adjust public housing flat rents to no less than 80 percent of the local fair market rent (FMR) by October 31.
While the rule is expected to increase rent revenues and reduce the need for operating subsidies, industry groups and PHAs have also expressed concern about the impact of the new flat rent requirement, fearing that it could result in many families moving out of public housing rather than pay increased flat rents, thereby increasing vacancy rates and concentration of poverty. Concerned parties also fear that the rule may create an undue burden for low-income families.
In this blog series, we'll take a look at the background of flat rents, HUD actions to date, and actions required of the PHA. We'll also examine industry concerns surrounding the new rule.
HUD actions to implement the new flat rent rule

On May 19, HUD published Notice PIH 2014-12, "Changes to Flat Rent Requirements." The notice serves as interim guidance, since HUD is required to commence formal rulemaking within six months of its issuance date. According to the notice, HUD will accept feedback from PHAs and other stakeholders at the rulemaking stage. The notice also clarifies that PHAs will be considered in compliance with the new rules if they have initiated the PHA plan amendment process by June 1, and have begun applying the new flat rent amounts by October 31.
HUD followed the May notice with a four-page document containing answers to frequently asked questions (FAQs). Posted on June 12, the FAQs offer PHAs some increased flexibility in phasing in rent increases due to the new rule and provide other clarifications.
Also in June, HUD posted a table of flat rent adjustments by project for 2014. The document explains that HUD has estimated the impact of the new rule to be $40 million in 2014 and shows the $40 million divided between projects based on each project's percentage of total program eligibility. The adjustments will be applied to final eligibility determinations this September.
Next week, we'll talk about what this all means for your PHA and the families you serve.
With over 25 years of experience in welfare and public housing, Annie Stevenson shares her expertise in many ways at NMA, serving as a trainer to thousands of housing authority staff every year; as a technical researcher who analyzes and deciphers new HUD regulations; and as a technical writer, contributing to NMA Master Books, seminars, and model policies as well as writing the popular daily PIH Alert. Say hi to Annie at the 2014 NMA and GoSection8 Housing Conference, where she'll be presenting a hands-on session on administrative plan policies.

Does your agency have a proven methodology for setting flat rents? GoSection8.com can help. Specializing in rent reasonableness, Go8 has served tenants, landlords, and public housing agencies across the United States since 2004. To learn more about how you can bring Go8 to your agency, email sales@nanmckay.com.