How will the new flat rent regulations impact PHAs? Part I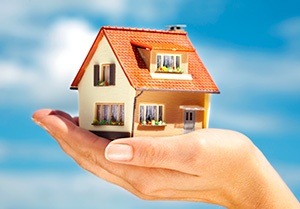 As part of the 2014 appropriations act, Congress authorized several rule changes for both the public housing and housing choice voucher (HCV) programs intended to reduce program costs and administrative burdens for housing authorities. Perhaps the most widely discussed of these changes was the new requirement for PHAs to adjust public housing flat rents to no less than 80 percent of the local fair market rent (FMR) by October 31.
While the rule is expected to increase rent revenues and reduce the need for operating subsidies, industry groups and PHAs have also expressed concern about the impact of the new flat rent requirement, fearing that it could result in many families moving out of public housing rather than pay increased flat rents, thereby increasing vacancy rates and concentration of poverty. Concerned parties also fear that the rule may create an undue burden for low-income families.
In this blog series, we'll take a look at the background of flat rents, HUD actions to date, and actions required of the PHA. We'll also examine industry concerns surrounding the new rule.
Some background on the history of flat rents

Regulations governing the public housing program have included various forms of rent caps since 1949. The purpose of capping rents is to promote a mix of incomes in public housing developments and support further deconcentration of poverty. By limiting rent increases, rent caps encourage families who successfully increase their incomes to remain in the development for some period of time.
The current flat rent rule went into effect in 1999 as part of the Quality Housing and Work Responsibility Act of 1998 (QHWRA). Unlike flat rents' immediate predecessors, ceiling rents, flat rents were to be based upon the market value of public housing units. Market value was defined by HUD as the rent charged for comparable unassisted units in the private market.
The current rule requires PHAs to establish flat rents using a "reasonable method." In determining flat rents, PHAs are instructed to consider the nine factors used to establish rent reasonableness in the HCV program, including location, overall quality, unit size and type, age of the unit, and PHA-paid utilities. Once established, the flat rent amounts are to be reviewed annually to ensure that they reflect current rental market conditions.
HUD has published two research articles on flat rents. The first, Use of Flat Rents in the Public Housing Program, was released in 2008 and based on data through 2005. A larger study, Study of Flat Rents and Rent Flexibility, was published in 2010 and included data through 2008. The articles revealed similar findings:
About 15 percent of public housing residents pay flat rent (2010 study)
69 percent of flat rents are set at less than one-half of the applicable FMR (2010 study)
Flat rents are set well below comparable market values (2008 article)
Only 40 percent of PHAs review flat rents annually (2010 study)
Here's an excerpt from the 2010 study, summarizing flat rent findings:
When setting flat rents, most PHAs do little to ensure that those rents reflect the actual value of the public housing units they own. The most common practice is to set different rents for different-sized units with some reference to local rent levels per FMRs and payment standards but not to differentiate among locations or other attributes of public housing units. About two-thirds of flat rents are at or below half of the local FMR, a low level even considering the location and stigma of public housing.
In Part II, we'll discuss what HUD's done so far to implement the new flat rent regulations.
With over 25 years of experience in welfare and public housing, Annie Stevenson shares her expertise in many ways at NMA, serving as a trainer to thousands of housing authority staff every year; as a technical researcher who analyzes and deciphers new HUD regulations; and as a technical writer, contributing to NMA Master Books, seminars, and model policies as well as writing the popular daily PIH Alert. Say hi to Annie at the 2014 NMA and GoSection8 Housing Conference, where she'll be presenting a hands-on session on administrative plan policies.

Does your agency have a proven methodology for setting flat rents? GoSection8.com can help. Specializing in rent reasonableness, Go8 has served tenants, landlords, and public housing agencies across the United States since 2004. To learn more about how you can bring Go8 to your agency, email sales@nanmckay.com.