PIH Issues Notice for Remaining 2017 Voucher Program Set-Aside Funds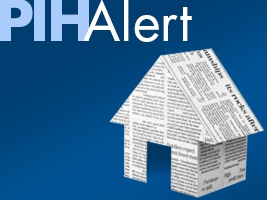 HUD's Office of Public and Indian Housing (PIH) has issued Notice PIH 2017-26 announcing the process HUD will use to award the limited amount of funding remaining from the FY 2017 HAP set-aside (approximately $15 million) that was not awarded under the initial application process set forth in Notice PIH 2017-10 earlier this year. These remaining set-aside funds will be used for increased portability costs where the initial agency is in a major disaster declaration area, established between August 25, 2017, and December 31, 2017.
The Consolidated Continuing Appropriations Act, 2017, established a $75 million set-aside for the Housing Choice Voucher (HCV) program HAP renewal account for specific purposes, namely:
Category 1: Prevention of terminations due to insufficient funding (shortfall funding)
Category 2a: Unforeseen circumstances
Category 2b: Portability cost increases
Category 3: Project-based vouchers
Category 4: HUD-Veterans Affairs Supportive Housing (HUD-VASH)
Originally HUD estimated that the entire $75 million HAP set-aside would be necessary for Category 1 due to 2017 funding levels, and as a result, applications for other categories of set-aside funding were not initially accepted. HUD is now reopening the set-aside applications for Category 2b: Portability cost increases, as long as the PHA is an initial PHA of a voucher ported from a major disaster area during the dates specified above. Note that only 2017 costs will be considered for funding, and that increased costs for portability for 2018 will be addressed elsewhere. Submission requirements are specified in the notice, and HUD will award the remaining funds on a first-come, first-served basis. After all eligible applications are funded, any remaining funds would be distributed nationally on a prorated basis to all PHAs.
Want to receive updates and analysis like this directly to your inbox? Subscribe to NMA's PIH Alert, a daily email with breaking stories and other important information for PHAs and housing professionals. It's a simple way to stay current with the latest notices, regulation changes, guidance, acts of Congress, and more. Click here to learn more