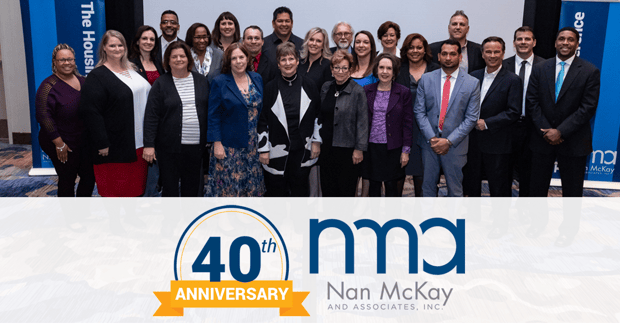 Over forty years, NMA has built a reputation for excellence through on our work in the PIH program (including HCV, PBV, and public housing), multifamily program, LIHTC, CDBG-DR, and more. With projects ranging from training to consulting to administering more than 100,000+ vouchers, NMA has steadily grown into a leader in the industry.
Throughout the years, NMA employees have shared a common passion for affordable housing. We are passionate about aiding housing authorities to provide resources for low-income families, passionate about helping others to improve their communities, and passionate about working hard to overcome challenges our clients face.
Everyone at NMA, all 700+ full-time and contract employees, are honored to work in an industry filled with colleagues doing amazing and transformative work. It is this work, and the work of our coworkers, that inspires us in everything we do.
Thank you for forty wonderful years in affordable housing. We look forward to continuing to offer quality and groundbreaking services. We will strive to keep strengthening communities nationwide.