HUD Posts Contingency Plan in Case of Lapse in Appropriations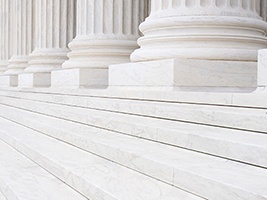 This morning the U.S. Department of Housing and Urban Development (HUD) posted a contingency plan to provide guidance for PHAs in the event of a lapse in appropriations. The 86-page PDF document outlines general guidance and legal decisions, guidance for program operations by HUD office, legal issues, internal and external communications plans, critical information technology and systems infrastructure, contract support, and other topics. The document also contains three appendices, one that includes drafted templates for internal communications, one with FAQs for external stakeholders, and one listing excepted employees by office and exception or exemption. For specific program operations guidance for HUD's Office of Public and Indian Housing (PIH), see page 8 of the document.
HUD has also posted a 29-page FAQ document titled "Frequently Asked Questions (FAQs) in the Event of a Government Shutdown." The FAQs applicable to PIH programs begin on page 16.