Register now for the latest guidance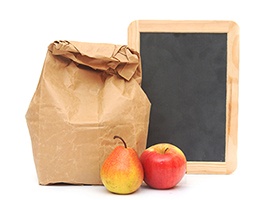 What is a Housing Help Session, you ask? Our longtime customers will remember them previously known as Lunch 'n' Learns. They're a very popular way to get the latest program guidance in a convenient two-hour online session.
Following is the schedule of Housing Help Sessions for summer 2017. The links below will take you to the registration page.
DATE
CATEGORY
TOPIC
HOST
Fri. 6/30
VAWA Session
The Violence Against Women Act (VAWA) 2013

Learn what's new for your agency in VAWA 2013
Understand VAWA's basic requirements, including notification, confidentiality, and how VAWA applies to both applicants and participants
PIH Alert subscribers save $30 on registration

Annie Stevenson
Fri. 7/14
PBV Session
Changes to the PBV Program under HOTMA

Learn how HUD's HOTMA implementation notice affects the project-based voucher (PBV) program
Major changes include when the PHA inspects units, the number of PBV units in the project, the definition of excepted units, the definition of PHA-owned units, and the length of the PBV HAP contract
PIH Alert subscribers save $30 on registration

Samantha Sowards