HUD publishes final rule on lead-based paint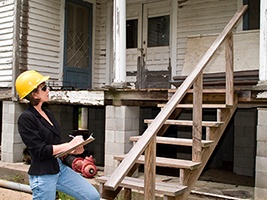 Last week in the Federal Register, the Department of Housing and Urban Development (HUD) published a final rule amending the lead-based paint regulations to reduce the blood lead levels in children under the age of six who reside in federally assisted housing.
In addition to revising the definition of elevated blood lead level to conform with Centers for Disease Control and Prevention (CDC) guidance, the rule also establishes more comprehensive testing and evaluation procedures and addresses other aspects of CDC guidance regarding assisted housing. Other highlights of the rule include:
Definitions for the terms certified, environmental investigation, evaluation, and expected to reside have been added to the regulations
Posting notices of environmental investigation in centrally located common areas is prohibited to protect the family's privacy, although the PHA must notify residents if conducting lead hazard evaluations or reduction activities
When a child under six has an elevated blood lead level, the housing provider must conduct an environmental investigation within 15 calendar days of receiving notification
The housing provider must complete the lead-hazard reduction within 30 calendar days of receiving the environmental investigation report
If lead hazards are identified at the property, the housing provider must conduct risk assessments for the rest of the property within 30 calendar days from receiving the environmental investigation report when there are fewer than 20 units on the property, and within 60 days if there are more than 20
If the risk assessment for the rest of the property identifies further lead hazards, the housing provider has 30 calendar days to complete the lead hazard reduction, or 90 days if there are more than 20 units identified with lead-based paint hazards where the control work would disturb more than the de minimis threshold
The housing provider is required to report cases to HUD and provide documentation that it has completed requirements within the specified timeframes within 10 days of the deadline for each activity
Further information can be found in the notice, and in this press release announcing the publication of the rule. It becomes effective February 13, 2017.
Keep up with final rules like this one with a subscription to NMA's PIH Alert. You'll receive a daily email filled with up-to-the-minute program changes, requirements, and assistance. Email sales@nanmckay.com for more information.