Housing conference photos, NMA news, and more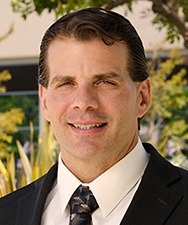 Our fourth annual national housing conference was our best one yet, and we couldn't have done it without you! Thank you to everyone who joined us at the The Housing Conference in San Antonio, Texas. To view a slideshow of photos from the event, go here. I'd like to extend a warm thank-you to our generous sponsors, HAI Group, HousingHub, HTVN, and GoSection8, who helped make the conference a truly special event.
It was a real pleasure to enjoy face-to-face conversations with so many enthusiastic and thoughtful members of our industry who appreciate the unique challenges and successes we all navigate, whether new to affordable housing or an old pro. I continue to be inspired by what you're doing to improve the lives of the families in your communities. For some more impressive achievements, go here to read about the honorees of the 2016 NMA Housing Awards.
If you missed us in San Antonio, we'd love to say hi to you at another event! The NMA team will be attending conferences this month for national NAHRO, Texas NAHRO, and the New England Affordable Housing Management Association (NEAHMA). Stop by the booth, pick up some goodies, and chat with one of our team members. We'll see you next year for the fifth anniversary of The Housing Conference... location to be announced soon!
John McKay has been with NMA since 1998, and has served as CEO of the company since 2007. He brings his knowledge of housing regulations and industry best practices into his role as project executive on many of NMA's contracts with large housing authority clients and the Department of Housing and Urban Development (HUD). He has assessed, analyzed, and provided feedback to some of the country's most well-run private and public organizations.