HUD publishes HOTMA implementation guidance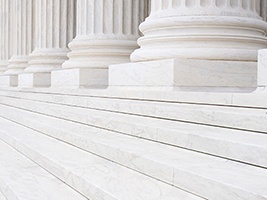 Yesterday in the Federal Register, the Department of Housing and Urban Development (HUD) published the initial implementation guidance for the Housing Opportunity through Modernization Act (HOTMA).
The guidance sets forth the statutory provisions effective immediately under HOTMA, and the actions that may or should be taken now in order to comply with those changes, in addition to identifying the provisions that are not effective until HUD subsequently issues a notice or regulation to implement them.
As specified in the guidance, among the HOTMA provisions that are effective upon enactment, or otherwise in effect, are the following:
Reasonable accommodation payment standards. HOTMA allows PHAs to establish a payment standard of up to 120 percent of fair market rent (FMR) without HUD approval as a reasonable accommodation for a person with a disability. Because the streamlining rule previously provided PHAs with this flexibility, no action is required to implement this provision.
Establishment of FMR. This provision changes how HUD publishes FMRs and the procedures for comment and requests for reevaluation. Additionally, HOTMA provides that in the housing choice voucher (HCV) program, no PHA is required as a result of a reduction in the FMR to reduce the payment standard of a family continuing to reside in a unit under HAP contract at the time the FMR was reduced. Should PHAs choose to use the higher payment standard for the family's subsidy calculation, this must be specified in the administrative plan. HUD's FMRs for 2017 already reflect the new procedures, and HUD will issue additional guidance with regards to payment standards in the future.
Family Unification Program (FUP) for children aging out of foster care. HOTMA revises the length of the term that an FUP-eligible youth may receive FUP assistance from 18 to 36 months, in addition to revising the eligibility requirements for FUP-eligible youth. Changes to the FUP program were effective upon implementation of HOTMA and PHAs were made aware of the new provision by means of a letter to FUP PHA executive directors on August 29, 2016. Further details can be found in today's guidance.
Preference for United States citizens or nationals. This section applies to Guam only. The provisions were effective upon enactment of HOTMA and the details can be found within today's guidance.
Exception to PHA resident board member requirement. Certain jurisdictions, as specified in the guidance, are excepted from the resident board member requirement. While effective upon implementation of HOTMA, this exception has already been effective for a number of years through various appropriations acts.
Inclusion of PHAs and local development authorities in Emergency Solutions grants. HOTMA authorized local governments receiving these grants to sub-award all or some of those funds to PHAs and local redevelopment authorities. The provision was effective upon implementation of HOTMA, although HUD does intend to issue further guidance on the matter.
Inclusion of Disaster Housing Assistance Program (DHAP) in certain fraud and abuse measures. This provision considers DHAP a HUD program for the purpose of income verifications. Like other provisions described in the notice, it has previously been in effect through appropriations acts for a number of years.
Energy efficiency requirements under the Self-Help Homeownership Program (SHOP). While this provision was effective upon enactment of HOTMA, changes will be reflected in the future SHOP notice of funding availability (NOFA), where more information will also be provided.
Formula and terms for allocations to prevent homelessness for individuals living with HIV or AIDS. This provision makes several changes to the Housing Opportunities for Persons with AIDS (HOPWA) program. They apply to FY 2017 funds and HUD's Office of Community Planning and Development (CPD) will issue further guidance on how the changes will affect future funding.
As mentioned above, today's guidance also specifies several other pieces of HOTMA that will require further rulemaking or guidance in order to become effective. In other words, PHAs may not apply these provisions until HUD issues a rule or a notice addressing them. Because they are not immediately effective, they are summarized in brief below, although further details can be found in today's guidance:
Changes regarding initial inspections in HCV units
Changes on the enforcement of housing quality standards (HQS) in HCV units
Changes regarding the frequency of income reviews
Changes on income reviews in project-based housing, in addition to changes on project-based assistance in general
Limitations on public housing tenancy for over-income families
Limitations on eligibility for assistance based on assets
Changes regarding PHA-owned units
Revisions to requirements regarding the public housing capital and operating funds
Changes regarding the use of vouchers for manufactured housing
Modifications of FHA requirements for mortgage insurance for condominiums
Changes regarding the definition of geographic area in the Continuum of Care program
Changes regarding HOPWA allocations
Got questions about HOTMA? All of NMA's HCV classes have been updated for the new payment standard rules. Register at least 45 days in advance for most seminars and you'll receive a 10 percent discount. (The discount does not apply to seminars hosted by housing authorities or associations.)