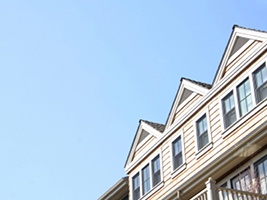 This week via "RADBlast!" HUD released new guidance on the closing process for units converted to the rental assistance demonstration (RAD) program. The guidance is a result of feedback HUD received earlier this year.
The first change involves effective dates for HAP contracts following completion of the closing process. Effective immediately, project owners may now select the effective date of the HAP contract as the first day of either of the two months following the completed closing. For example, if the project closes on October 20, 2017, the HAP contract can be effective on either November 1, 2017 or December 1, 2017. HUD expects that the change will allow PHAs and project owners to better prepare for funding in the initial year and also allow for more time and flexibility to complete administrative functions such as executing new tenant leases.
HUD also announced that it will host a live Q&A session to walk

through the revised tools and respond to PHA questions.

The presentation is scheduled for today, July 13, from

3 p.m. until 4 p.m. eastern time (noon until 1 p.m. Pacific).
In a second change, HUD announced that it is releasing two tools intended to provide guidance on how funding of the new contracts works in the initial year. Initial year funding instructions describe the calculation of funding during the period between the HAP contract effective date and the remainder of the calendar year, as well as instruction on how to access these funds. An initial year funding tool will allow PHAs and project owners to calculate the amount of revenue that will be available to the project in the initial year and ensures that all parties have an accurate understanding of these amounts. Neither of the new tools has been posted to the RAD website.
Got questions about RAD? Don't miss our sessions on post-closing operational transition at the The Housing Conference this September. You can read the description for the RAD PBV session online here.