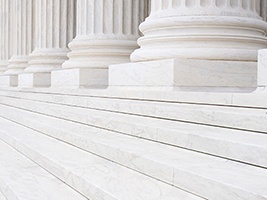 Today in the Federal Register, the Department of Housing and Urban Development (HUD) published a proposed rule titled "Housing Choice Voucher Program—New Administrative Fee Formula." The notice follows a 2015 study suggesting changes to HUD's method of calculating fees.
HUD's current method of allocating HCV administrative fees is based on local fair market rents (FMRs). Under the proposed new admin fee formula, fees would be calculated based upon six cost variables:
Program size
Wage rates
Benefit load
Percent of households with earned income
New admission rate
Percent of families that live a significant distance from the PHA's headquarters
According to today's notice, the new admin fee formula is expected to provide a more accurate estimate of PHA-specific costs than the current method. HUD estimates that under the new formula, $122 million would be transferred between PHAs, primarily from large to small PHAs.
Comments on the proposed rule are due by October 4, 2016. More information is available on the administrative fee study website.
Interested in learning more about how to maximize your funding? NMA offers several related classes, including HCV Financial Management, with an upcoming session in Seattle, WA, and HCV Financial Accounting and Reporting, with an upcoming session in Richmond, VA. For more information, contact sales@nanmckay.com.