HUD issues report to Congress on PNA rule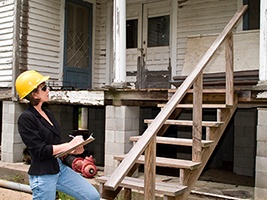 This week on the physical needs assessment (PNA) web page, HUD posted a report to Congress on the status of the PNA proposed rule. This week's report, dated July 2015, follows HUD's first PNA progress report issued in 2014. Congress directed HUD to expand upon the 2014 report to implement more detailed requirements for the PNA, specifically to:
Assess how the specific aspects of the PNA tool compare to PNAs utilized by HUD's Office of Multifamily Housing, and by unassisted housing managed by PHAs
Review if all data sought by the proposed PNA are necessary or if simplification of the tool makes sense from an oversight and management perspective
Reflect a department-wide effort to identify similar data collection requirements on PHAs to ensure no duplication or overlapping of requirements
Determine if the objective of the PNA can be achieved by alternative means such as, but not limited to, collection as part of HUD's Line of Credit Control System, or the acceptance of multiple formats.
The PNA proposed rule was published in July 2011. Due to funding constraints impacting PHAs, HUD has delayed implementation of the rule and publication of a final rule. Since its 2014 report, HUD has decided not to require small PHAs (those with fewer than 250 public housing units under management) to perform a PNA. HUD has also decided to delay implementation of the more detailed energy audit standards to integrate with the PNA activity. The report concludes:
As demonstrated in both this report and our earlier report submitted in June 2014, the Department is working diligently to develop a PNA tool that provides the greatest value and the least burden to PHAs. The proposed PNA requirements for large PHAs are consistent with those required for other types of HUD assisted housing but are much less stringent. HUD has performed a comprehensive review of PNA/CNA and energy audit standards across the Department and has concluded that it is appropriate for public housing to employ a less burdensome PNA process because of the non-transactional nature of its use. The proposed rule nevertheless preserves baseline asset management principles inherent in standard industry PNA practices.
To stay updated, follow the #PNA tag to keep up with all related blog posts, or subscribe to the PIH Alert and receive a daily email with breaking news and analysis for PHAs and housing professionals. Does your agency need assistance with PNA planning and energy audits? NMA can help. Contact sales@nanmckay.com for details.