Q&A: Community service and students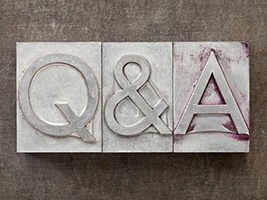 QUESTION I have read the new HUD notice on community service and I'm a little confused. I reviewed the list of exemptions and none of them seem to apply to full-time college students. Only students seeking a high school diploma or general equivalency (GED) certificate are exempted under "work activities." We exempt all of our full-time students. Are they supposed to be performing community service activities?
ANSWER College students, whether part-time or full-time, are not automatically exempted from the community service and self-sufficiency requirement (CSSR). However, as described in Notice PIH 2015-12 (and in the HUD regulations at 24 Code of Federal Regulations 960 Subpart F), students may be complying with the CSSR by performing self-sufficiency activities.
Under the CSSR, non-exempt adult residents must perform 8 hours per month of community service activities or self-sufficiency activities (or a combination of both). A list of eligible self-sufficiency activities contained in Notice PIH 2015-12 includes "higher education (community college or college)." So college students are meeting the CSSR requirement as long as their educational activities total at least 96 hours per year. A student would not need to be enrolled full-time to be in compliance with the CSSR.
Students who are meeting the CSSR requirement through self-sufficiency activities should be coded as "in compliance" in field 3q of Form HUD-50058 (code 1). They should not be coded as exempt from the requirement. It's worth noting HUD has announced that it will be monitoring CSSR compliance on a quarterly basis. Per Notice PIH 2015-12, PHAs "must be prepared" to supply adequate supporting documentation for residents coded as compliant, noncompliant, and exempt.
NOTE: See this follow-up post for more information.
Are you a PIH Alert subscriber? Every Friday, the PIH Alert includes one frequently asked question (FAQ) submitted by our readers. Sign up today for a free 30-day trial subscription! Email sales@nanmckay.com to get started. To submit your question, email Annie Stevenson at annie@nanmckay.com with the subject line "FAQ Friday."