Fair housing resources for PHAs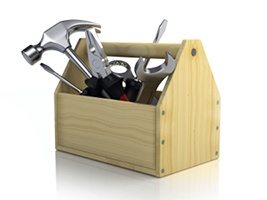 As we head towards the close of Fair Housing Month, here's a roundup of some of the resources that HUD and other organizations have made available:
➤ HUD headquarters released two new public service announcement (PSA) videos, which are available for viewing in HUD's Webcast archive. The first video, posted on April 1, is about 20 minutes long and includes segments on disability, race, and familial status, each shown first with onscreen captions and then again without captions. The second PSA video runs for about eight minutes and features the same stories in a shortened format, with closed captions instead of onscreen captions.
➤ The National Fair Housing Alliance (NFHA) issued its annual report on fair housing trends in the United States. This year's report includes four maps identifying the states where housing discrimination is still legal based on marital status, source of income, sexual orientation, and gender identity. You'll find links to the individual maps, as well as a link to this year's 40-page fair housing trends report, on NFHA's home page.
➤ The Federal Interagency Working Group on Limited English Proficiency (LEP) posted a Microsoft Excel file containing data on LEP speakers in the United States at the county and state level. The data was compiled by the Migration Policy Institute "to assist the array of stakeholders who require demographic information in order to make decisions about how to communicate with newcomers." As the cover sheet explains, the data are taken from the U.S. Census Bureau's pooled 2007–2011 American Community Surveys and organized by state. They show LEP groups "as a percentage of the total population of the state and county (if any LEP group accounted for 5 percent or more of the county population) as well as by absolute number (if any LEP group had 500 or more members in the county)." They do not reflect all speakers of a given language, just those that identify themselves as LEP. The file includes a tab for each state, the District of Columbia, and Puerto Rico as well as a tab with summary data for the all of the states and the country as a whole. You can access each of the tabs easily through a hyperlinked table of contents. You'll find a link to the file at LEP.gov.
➤ NMA trainer Becky Gligo began a new blog series about how to make informed reasonable accommodation decisions. Step #1, Step #2, and Step #3 have already been published; come back next week for the series conclusion. Last year, Becky wrote about how to meet your community's LEP needs and ideas for maximizing fair housing efforts.
Follow the #fairhousing tag to keep up with all related blog posts. To stay updated on the latest program information, subscribe to the PIH Alert and Housing Resource Newsletter. Are there other fair housing resources that we should know about? Let us know in the comments!