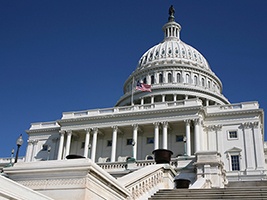 Late Thursday the Senate approved a 2018 omnibus spending package for HUD and other federal agencies. The 2,232-page bill had been approved earlier on Thursday by the House of Representatives. President Trump signed the bill Friday, averting a government shutdown.
The bill provides a significant increase in funding for HUD programs. With a 10% one-year increase, many programs would be funded at levels significantly above what was proposed in either the House or Senate draft bills. The National Low-Income Housing Coalition (NLIHC) has posted an article detailing provisions of the bill and an updated chart comparing fiscal year (FY) 2017 funding levels to proposed and final levels for FY 2018.
The Center on Budget and Policy Priorities (CBPP) announced Friday that it has scheduled a free webinar titled "The Final 2018 HUD Budget and Its Implications." The presentation is scheduled for Wednesday, April 4 between 2:00 p.m. and 3:00 p.m. Eastern time (11:00 a.m. until 12:00 noon Pacific). Click here to register.