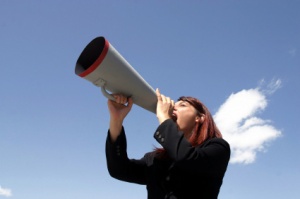 The National Low-Income Housing Coalition (NLIHC) is urging PHAs and others to call their members of Congress today and urge them to cancel sequestration and protect housing programs. Noting that nondefense discretionary programs, including most of the programs administered by the Department of Housing and Urban Development (HUD) and the U.S. Department of Agriculture (USDA), have absorbed a disproportionate share of the automatic spending cuts, NLIHC provides this recipe for action today:
Call 866-898-2624 and tell your members of Congress three critical things:

Sequestration has already harmed tens of thousands of low-income Americans. The hardships they face will only grow worse unless sequestration is canceled. States and local communities depend on HUD and USDA programs to meet dire housing needs. Sequestration has made it even harder for poor people to find and afford housing and threatens to cause more people to become homeless.
The Budget Committee conference members must come to an agreement that cancels sequestration before the December 13 deadline.
An agreement that cancels sequestration will allow Congress to pass fiscal year (FY) 2014 spending bills, instead of another continuing resolution, which would avoid further cuts to HUD and USDA programs.
If you prefer to craft your own message, click here to view other potential talking points.
Are you concerned about the impact of sequestration on your agency? Stay updated with the latest program information by subscribing to the PIH Alert and Housing Resource Newsletter, currently 20% off during the NMA once-yearly sale.