Meet Terry Provance, Senior Associate with Nan McKay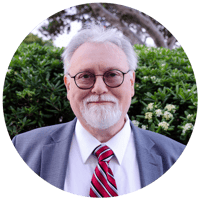 Meet Terry Provance, Senior Associate with Nan McKay, who recently helped Dothan Housing Authority in Alabama complete a brand new Administrative Plan.
Before Terry joined NMA, he worked at several housing authorities, first running both Public Housing program and HCV programs in Ohio.
"I know our NMA consulting services are valuable because of trying to do my own job for 20 years when I worked in the industry. Getting an Admin or ACOP plan ready for board approval was difficult. The whole process could be six-eight months. It is a "breathing" document because HUD keeps changing things, then you have to write policy based on the new changes. So the fact the document in that six-month period may already be outdated in parts just adds to the difficult nature of completing it.
When clients buy a Model Admin or ACOP themselves it often becomes a back burner project. But if we come in to consult and hold our client's feet to the fire for three days to crack out their plan, it may seem like a lot of work for three days, but then you are done! It is a proven model. You have all your stakeholders in one place, at one time, and finish the work. We find that the model is very attractive because housing authorities don't have to worry about this process stretching out over months. Now during COVID this past year we have needed to work with agencies virtually, not in person. In January we finished our admin plan with Dothan Housing COO Michael Threatt virtually and it went just as smoothly. My next consult is with a Pennsylvania HA and I look forward to being back in my former area of the country!
---

"Terry did an outstanding job with our Admin Plan development. Our staff really enjoyed his industry knowledge and hands-on experience including his job-related stories during the development of our HCVP policy."

- Dr. Michael C. Threatt, DPA

---
Need extra help? Try our consulting service. Your consultant will walk through considerations relevant to your agency and help you apply HUD regulations to your specific jurisdiction. Bringing in one of our consultants (virtually or in person) can turn a six-month process into a three-DAY process!