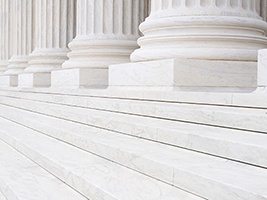 In a letter to PHAs dated August 11, HUD announced that it has suspended the mandatory use of small area fair market rents (SAFMRs) for a period of two years. The suspension applies to 23 of the 24 metropolitan areas which had been selected to use SAFMRs beginning on October 1, 2017. The requirement has been suspended for two years, until October 1, 2019.
According to the letter, HUD decided to suspend the requirement for three reasons:
Interim findings of the SAFMR demonstration, in operation since 2012, indicate the need for further analysis of benefits and costs
Responses to HUD's request for comments on regulatory reform recommended a suspension of the requirement
HUD has not yet provided guidance and technical assistance
The letter further states that PHAs may request permission from HUD to implement SAFMRs on a voluntary basis. Some PHAs may have already prepared for implementation and may wish to proceed. HUD will expedite the approval process for PHAs impacted by the suspension of mandatory SAFMRs.
PHAs designated to use 50th-percentile FMRs, for which the three-year authorization period did not expire before January 17, 2017, will continue to use them until October 1, 2019. These PHAs will then transition to the use of SAFMRs.
HUD plans to provide implementation guidance and training on all aspects of the rule, including voluntary use of SAFMRs and options for PHAs operating in 50th-percentile FMR jurisdictions. Questions may be directed to HUD field offices or to SAFMR_Rule@hud.gov.
To receive more updates and analysis like this on the latest HUD news, subscribe to NMA's PIH Alert and receive a daily email with breaking stories and other important information for PHAs and housing professionals.