2019 NMA Housing Awards winners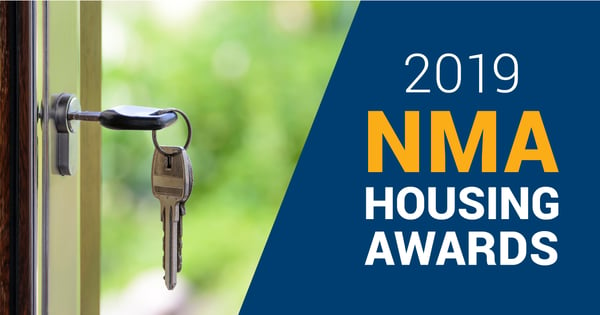 At The 2020 Housing Conference, we announced the winners of our annual NMA Housing Awards. We are excited to announce the recipients on the NMA blog and recognize the amazing work that these housing agencies have done for their communities!
First launched in 2007, the NMA Housing Awards were created to recognize individual agency performance and honor excellence in the affordable housing industry. The awards are open to housing authorities and associations throughout the United States in two categories: The Development Award and The Resident Service Award. Nominations may be submitted in either category as a small or large housing authority. Recipients of the Development Award include new construction, green initiatives, property improvements, and out-of-the-box financing, while the Resident Service Award honors leaders in community outreach and efforts to improve the future of families.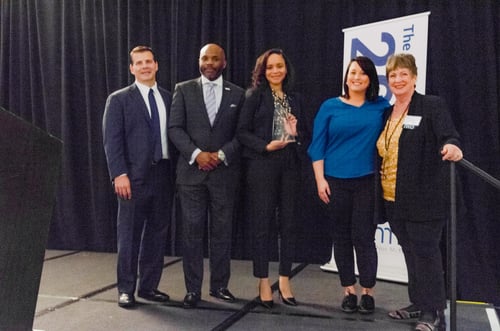 2019 NMA Development Award (Large Agency)
Posterity Scholar House
Fort Wayne Housing Authority
Fort Wayne Housing has had a successful Self-Sufficiency Program for its residents. They provided many educational opportunities to set up residents for a better future. A few of their courses they offered for the community are gardening, early childhood and human services training, as well has college readiness initiatives. They also made sure certain amenities were placed in homes such as security cameras and peep holes. Today, the property remains at 100% occupancy with current residents enjoying living in the community.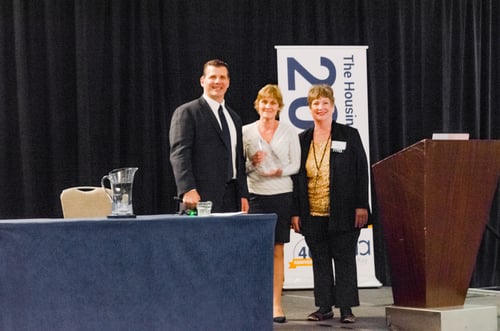 2019 NMA Development Award (Small Agency)
Hickory Street- Phase 3
Rutland Housing Authority
Rutland Housing Authority completed the Phase 3 of transforming the neighborhood at Hickory Street. They were able to help complete this huge project and achieve a mixed-income community. The Rutland Housing Authority designed every unit to be energy efficient and to meet Vermont's "High Performance Track." A community center also resides on this street to provide residents with community programs, such as a community garden health and education opportunities, as well as a preschool for children. A new and strong community has been rebuilt and set up for success!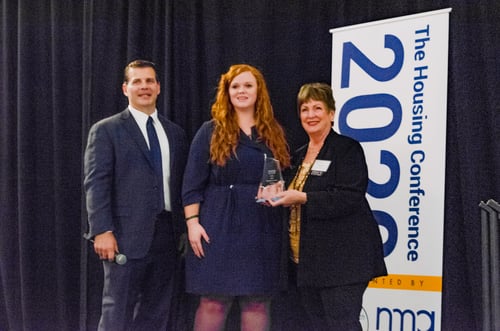 2019 NMA Resident Service Award (Large Agency)
Homeless Action Team (HAT)
Metropolitan Council Housing and Redevelopment Authority
Metro HRA partnered with MTPD to create the Homeless Action Team (HAT) to help the unsheltered homeless into housing and clearing up the transit system. Vouchers are given to the homeless and the application process would begin in transitioning into a home, once approved. Their work has been so impactful to the community, Metro HRA has even been featured in numerous local press channels. Metro HRA has successfully helped 166 people with new lives and will continue to grow.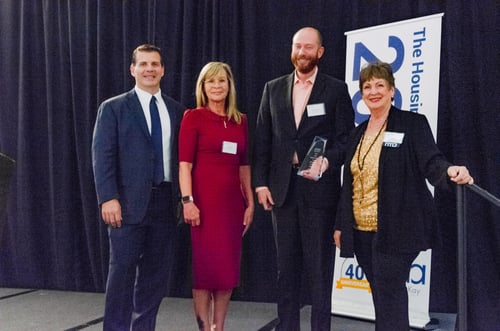 2019 NMA Resident Service Award (Small Agency)
Job Club and Lunches with Bosses
New Albany Housing Authority
New Albany Housing Authority has created a Job Club and Lunch with Bosses initiative to help individuals find jobs to support themselves and their families. For example, last year alone, 124 residents attended Lunch with Bosses, they provided rides to and from over 75 job interviews and 22 people gained employment from the Job Club. Their FSS program has had such an immense impact and they will continue to make better changes for their community! Even to this day, past residences still reach out to the New Albany Housing Authority to express how much the staff and services they provide have helped them out.
---

Thank you to all the hardworking and dedicated agencies and housing professionals who took the time to submit entries. As always, there was an abundance of incredible entries to review. Visit the link below to sign up for notifications about next year's awards and conference!