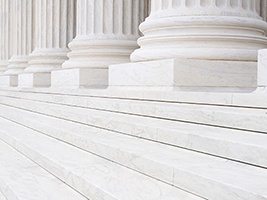 In a press release Friday, the Department of Housing and Urban Development (HUD) announced that it has awarded $1.8 billion in 2016 capital fund formula grants. The press release includes a table indicating the total funding provided to PHAs within each state and links to a list of the amounts awarded to individual PHAs.
The Office of Capital Improvements (OCI) also posted the following 2016 capital fund formula grant materials:
A letter to PHA executive directors about the 2016 grants
The 2016 processing timeline, which requires signed annual contributions contract (ACC) amendments to be returned to the appropriate HUD field office (FO) or regional office (RO) no later than March 16, 2016
An eight-page document that contains processing guidance for PHAs, including important steps to take before submitting ACC amendments
Instructions on what to do with the template, which:
Begin by telling you that the file may open in a protected view (that indication will appear in a banner at the top of the Excel sheet). If so, you'll have to enable editing before proceeding
End by directing you to email any questions you have about the process to PIHOCI@hud.gov with "2016 Capital Fund ACCs" and your PHA code in the subject line
An Excel spreadsheet showing the amounts awarded to individual PHAs
You'll find the instructions and links to all of the materials on a new "2016 Capital Fund Processing Information" page at OCI's website.
To receive updates and analysis on the latest PIH news, subscribe to NMA's PIH Alert and receive a daily email with breaking news and other important information for PHAs and housing professionals.