HUD provides details on this Thursday's RAD meeting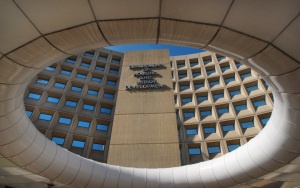 The Department of Housing and Urban Development (HUD) has announced more details about the meeting this Thursday, July 11, at HUD headquarters to discuss "new flexibilities" in the rules for the Rental Assistance Demonstration (RAD). The meeting will take place from 9:30 a.m. to 2:30 p.m. eastern time and will follow a three-part agenda (not counting a lunch break for those who attend the meeting in person).
The first part of the meeting (9:30 to 11:00 a.m.) will be broadcast live over the Web (look for the link here) and will consist of:
The second part of the meeting (11:00 a.m. to noon) will be accessible by telephone to participants not present at the meeting (1-888-675-2535) and will consist of break-out sessions on:
Rent setting (access code 3299872)
Portfolio conversions and large multiphase projects (access code 4275158)
Other changes in program rules that affect mixed-finance, HOPE VI, and Moderate Rehabilitation projects (access cost 5397563)
The last part of the meeting (1:00 to 2:30 p.m.) will consist of one-on-one sessions for participants who attend in person.
If you're planning to attend the meeting in person, HUD requests that you RSVP by tomorrow to rad@hud.gov with your name, organization, and title. For those planning to participate in the meeting remotely, no RSVP is required.
To stay updated, follow the #RAD tag to keep up with all related blog posts or subscribe to the PIH Alert and Housing Resource Newsletter.