HUD announces final rule establishing discriminatory effects standard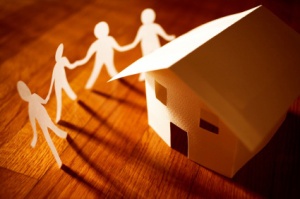 In a press release last Friday, HUD announced the online publication of a final rule establishing a national standard for determining whether a housing practice has an unjustified discriminatory effect. The final rule follows publication of a proposed rule on November 16, 2011, and makes only minor changes for clarity. In the preamble, HUD provides this summary of the background and purpose of the rule:
Title VIII of the Civil Rights Act of 1968, as amended (Fair Housing Act or Act), prohibits discrimination in the sale, rental, or financing of dwellings and in other housing-related activities on the basis of race, color, religion, sex, disability, familial status, or national origin. HUD, which is statutorily charged with the authority and responsibility for interpreting and enforcing the Fair Housing Act and with the power to make rules implementing the Act, has long interpreted the Act to prohibit practices with an unjustified discriminatory effect, regardless of whether there was an intent to discriminate. The eleven federal courts of appeals that have ruled on this issue agree with this interpretation. While HUD and every federal appellate court to have ruled on the issue have determined that liability under the Act may be established through proof of discriminatory effects, the statute itself does not specify a standard for proving a discriminatory effects violation. As a result, although HUD and courts are in agreement that practices with discriminatory effects may violate the Fair Housing Act, there has been some minor variation in the application of the discriminatory effects standard.

Through this final rule, HUD formalizes its long-held recognition of discriminatory effects liability under the Act and, for purposes of providing consistency nationwide, formalizes a burden-shifting test for determining whether a given practice has an unjustified discriminatory effect, leading to liability under the Act. This final rule also adds to, and revises, illustrations of discriminatory housing practices found in HUD's Fair Housing Act regulations.
The final rule revises 24 CFR Part 100, primarily by adding a new Subpart G. It will be published shortly in the Federal Register, probably sometime this week, and will become effective 30 days after that.
In other fair housing news, the Poverty and Race Research Action Council (PRRAC) recently published two reports related to affirmatively furthering fair housing (AFFH). One report is a 32-page evaluation of HUD's AFFH performance during the first term of the Obama administration. This 32-page report focuses on HUD's AFFH efforts in several areas, including Section 8 voucher reform, the Rental Assistance Demonstration (RAD), the Choice Neighborhoods initiative, and the Moving to Work (MTW) program. It begins with the following overview:
During the first term of the Obama administration, the U.S. Department of Housing and Urban Development has reaffirmed a broad commitment to fair housing. However, while fair housing enforcement at the agency has increased noticeably, the task of reforming HUD's own programs has been painstakingly slow. A flurry of positive activity inside the agency during the first term has not yet been reflected in final program regulations or guidance, even though some of this work has been underway for years. For this reason, our assessment of HUD's progress is mixed—but we are still hopeful that the agency's leadership will be able to expedite the completion of these needed reforms early in the second term.

This review focuses on HUD's "affirmatively furthering fair housing" (AFFH) mandate to promote racial integration in nine broad program areas at HUD, plus the low-income housing tax credit, where HUD shares regulatory authority with the Treasury Department. Part II of this review (coming soon) will examine HUD's progress in enforcing the AFFH mandate among its grantees, including state and local governments and public housing agencies. We hope that this review provides a fair documentation of how far the department has come, and how much remains to be done to reverse the legacy of segregation in federal housing programs.
The other report is entitled "Accessing Opportunity: Recommendations for Marketing and Tenant Selection in LIHTC and Other Housing Programs." While this 46-page report focuses primarily on the LIHTC program, it discusses a number of general ways in which marketing and tenant selection practices (preferences, application and waiting list procedures, screening criteria) can be improved to expand housing choice and build inclusive communities.
Nan McKay and Associates provides fair housing training and products to assist your agency with HUD compliance. To stay updated on the latest program information, subscribe to the PIH Alert and Housing Resource Newsletter.