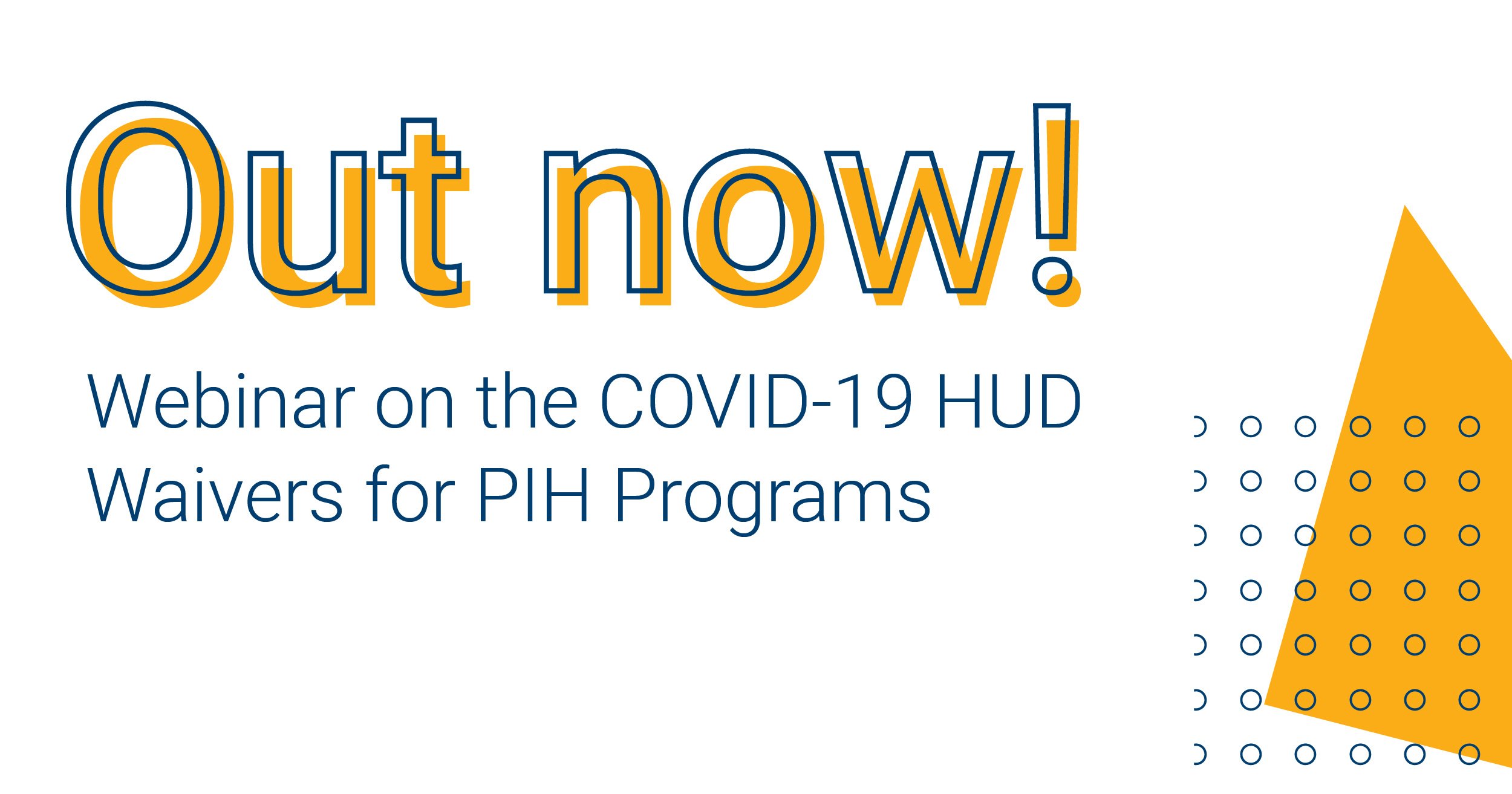 Our Webinar on the COVID-19 HUD Waivers for PIH Programs is now on our site!
If you're looking for an in-depth discussion of each of the waivers issued as part of the Notice PIH 2020-05, then be sure to check out our video.
We also have slides available for you to download.