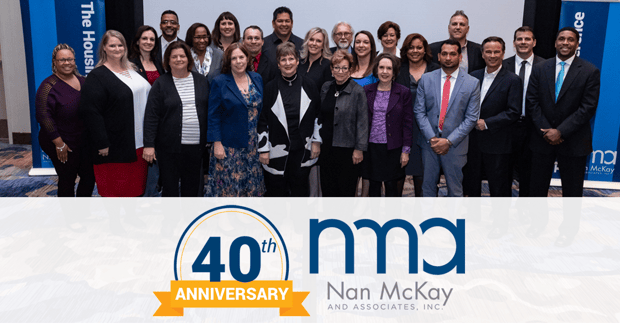 Since Nan McKay first started the company out of her home back in 1980, NMA has continued—and still continues—to grow to this day.
Over the forty years, NMA has earned a reputation on our work in the PIH program (including HCV, PBV, and public housing), multifamily program, LIHTC, CDBG-DR, and more. With work ranging from training to consulting to administering more than 97,000+ vouchers. NMA has accomplished a lot during these past four decades.
Throughout the years, NMA employees all share one thing, a passion for affordable housing. We remain passionate about aiding housing authorities in providing resources for low-income families, passionate about helping others to improve their communities, and passionate about working hard to overcome challenges we may face.
Everyone at NMA (all 600+ full-time and contract employees) are honored to work in an industry filled with colleagues doing amazing and transformative work. It is through this work, and the work of our coworkers, that inspire us in everything we do here at NMA.
Thank you for forty wonderful years in affordable housing. We look forward to continuing quality and groundbreaking service in the years ahead. We will strive to keep helping housing authorities do the best work they can for low-income families and communities.