GoSection8 has compiled a "Risks for Renters" Survey that was conducted in late April 2020. The results of the survey show that 95% of renters need help paying for rent during the COVID-19 pandemic.

As these are uncertain times, unfortunately a lot of people have been greatly affected by the COVID-19 crisis, however it is imperative that we look at the positives. "Renters should not have to worry about being evicted from their homes and building owners should not have to worry about losing their buildings due to COVID-19," said Richard Cupelli, President/Founder of GoSection8.com.

Many people are not familiar or aware of rental assistance programs and GoSection8 is here to help out renters. They want to help families find affordable housing and if you or anyone is looking for that help, please visit GoSection8.com.
The results of the survey can be reviewed below: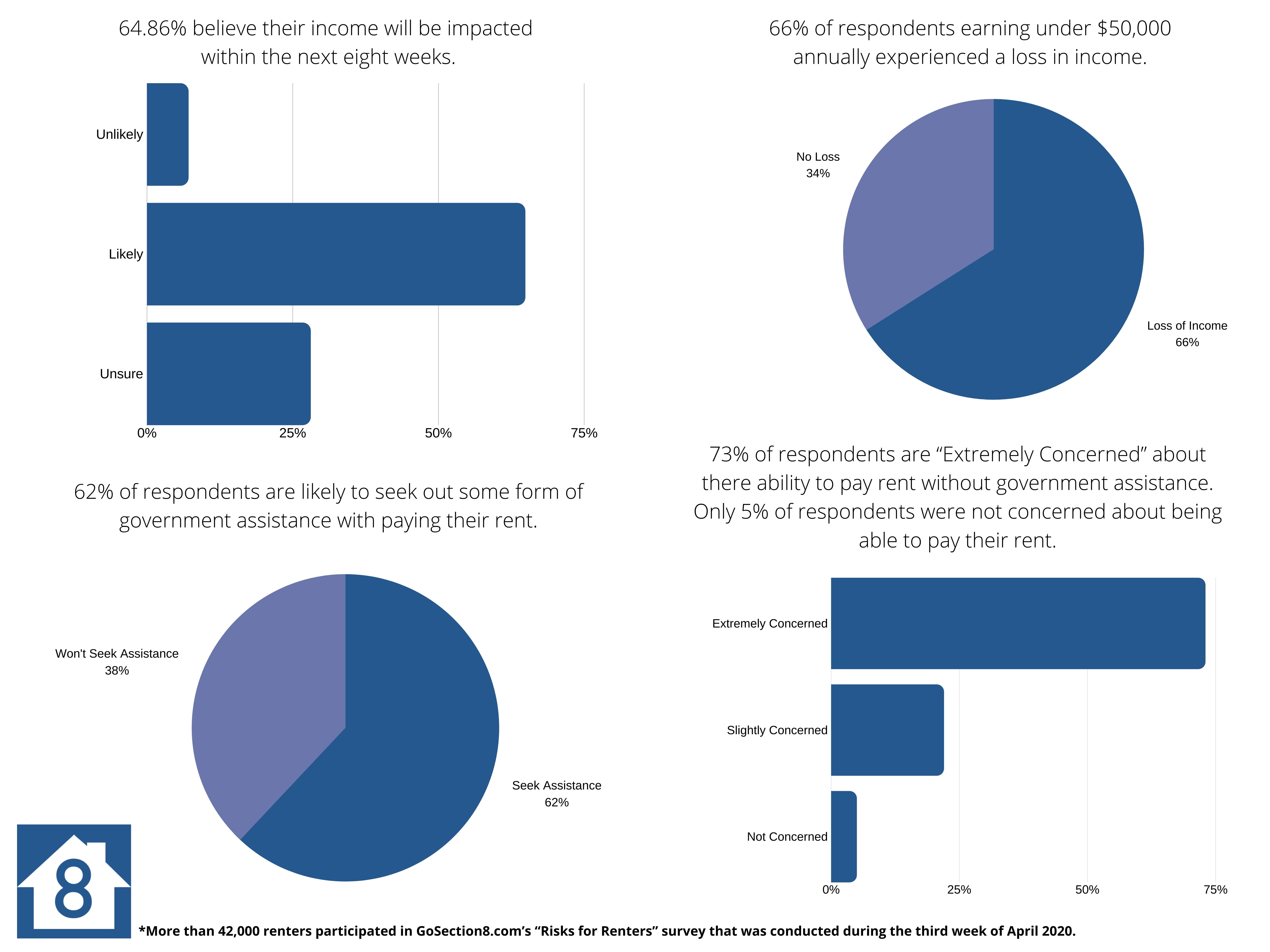 The survey results concluded:
66% of respondents earning under $50,000 annually have experienced a loss in income. 65% of those who have not yet experienced a loss in income believe they will within eight weeks. Only 7% have not ― or believe they will not ― experience a loss in income.
73% of respondents are "extremely concerned" about their ability to pay rent without government assistance. Only 5% of respondents were not concerned about being able to pay their rent.
62% of respondents are likely to seek out some form of government assistance with paying their rent.
For the full press release click here