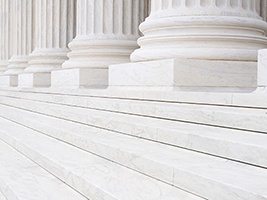 In March, the Department of Housing and Urban Development (HUD) published its final rule on streamlining administrative regulations in the public housing, HCV, HOME, and multifamily housing programs. The streamlining final rule was followed in April by two PIH notices with further guidance for implementing its requirements.
Because the streamlining final rule includes several new policy options, we announced that we would be issuing a special mid-year revision of our model ACOP and model administrative plan rather than having customers wait for the standard annual revision.
Our technical writers and subject matter experts have now completed their revision of the NMA model administrative plan, and it will be made available electronically to everyone on the waiting list tomorrow. If you aren't already on the list, and you are a current subscriber who would like to receive these files immediately, please email Anne Kulinski at akulinski@nanmckay.com with your name, your agency's name, and whether you need the model admin plan, the model ACOP, or both.
Our publishing department is putting the finishing touches on the NMA model ACOP, and we anticipate that it will be ready to email out to our subscribers early next week.
NMA will also be sending out the mid-year revision through the mail on CDs within the next two weeks. The CDs are currently being formatted. All revision service customers will be receiving these CDs. There is no need to inquire about an electronic copy if your agency would simply like to wait for the revision to be mailed to you.
Thank you to all our subscribers. If you have any questions, you can get in touch with the NMA team by emailing sales@nanmckay.com or calling us at (800) 783-3100.
Senior trainer Samantha Sowards has been a part of the NMA team since 2008. As NMA's manager of curriculum development, Samantha oversees publications from concept and creation through the ongoing revision process, including NMA Master Books, model policies, and handbooks.