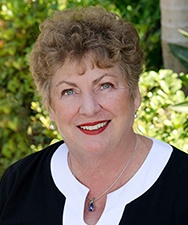 NMA founder and president Nan McKay is celebrating a major milestone this year: her 50th year in housing. In an ongoing series of posts, she'll be sharing her stories of how the industry has changed over the course of decades.
Nan has previously written for the NMA blog on the topic of executive management and high performance achievement in the HCV program, and was recently profiled in the latest installment of our interview series.
An overview of early public housing

The passage of the U.S. Housing Act of 1937, sometimes called the Wagner-Steagall Act, marks the formal beginning of public housing. I wasn't born yet, but there's some fascinating information available about those early years, especially when compared to public housing today. I encourage everyone to read J. A. Stoloff's paper, The History of Public Housing, which describes the background and origins of the federal public housing program.
The Housing Act of 1937, which created the United States Housing Authority, was passed with two purposes: to bolster the lagging economy by reducing unemployment with the creation of jobs and to temporarily provide housing for the working poor. It was not designed as a permanent solution.
After WWII, when the advent of low-interest mortgages helped many families move out of public housing and into the suburbs, the benefits began to be targeted to immigrants and the poor. Many of these people were living in tenements with unsafe and unsanitary living conditions.
Interesting tidbits from 1937 to 1963
Ms. Stoloff's paper gives an excellent, well-documented description of the evolution of public housing. Several items related to screening caught my attention:
Income screening — incomes must be no higher than five times the rental cost of the unit, with an exception for families with three or more children, who could have six times the rental cost.
Due to the inconsistency in the way public housing was managed, very strict tenant policies were enforced.
Unwed pregnant women could be evicted.
Large fines for property damage were imposed.
Families had to have two parents.
The head of the household had to hold a job.
Families had to have a record of good housekeeping skills.
The Housing Act of 1949 introduced several changes:
Different types of subsidized housing
Priority for very low-income people
Income limits
Maximum rents (so as not to compete with the private sector)
HUD has published a public housing timeline, which is very helpful. You can also find interesting reading on the beginnings of public housing at Wikipedia.
Next: Part II: Urban renewal on Concord Street
While serving as executive director of a Minnesota housing authority, Nan McKay started one of the nation's first Section 8 programs. She has devoted the past two years to redesigning NMA's HCV Executive Management course and rewriting the HCV Executive Management Master Book.