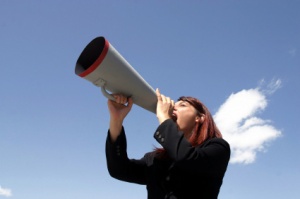 The National Low-Income Housing Coalition (NLIHC) has called for a "day of action" tomorrow to stop sequestration. In case you're interested in participating, here's NLIHC's announcement:
Please join us on Wednesday, March 6, for NLIHC's National Call-in Day. Tell your members of Congress that the budget stalemate is unacceptable and that sequestration must end immediately. Share any impacts you have on the loss of HUD and U.S. Department of Agriculture (USDA) resources.

To get your members' contact information, (1) call the congressional switchboard toll-free at 877-210-5351 or (2) visit NLIHC's Web site and enter your ZIP code in the "contact Congress" box on the right. When you reach your member's office, ask to be connected to his or her housing staffer.

For months, both sides of the budget battle agreed that sequestration was a last resort because it would cause significant harm and disruption to critical public services and our economy. To learn more about the negative impact on your state, see this Center on Budget and Policy Priorities' paper.

The timing of sequestration could not be worse. New NLIHC analysis shows that the rental housing stock available and affordable to extremely low-income people is at a shortage of 4.6 million, a 300,000 increase over the prior year. This is the time for greater federal commitment to affordable housing, not less.

Make sure your voice is heard! On Wednesday, call your senators and representative and remind them that every decision they make is a choice with a real impact. Urge them to choose the needs of low-income families who deserve decent and affordable homes over loopholes for the wealthiest Americans.
Are you concerned about the impact of sequestration on your agency? Join us for the next episode of NMA's phone series, "Ask the Experts." The upcoming session will focus on reducing administrative burdens and is scheduled for Friday, March 15, 10AM Pacific Time. To register, email marketing@nanmckay.com. To stay updated on the latest program information, subscribe to the PIH Alert and Housing Resource Newsletter.