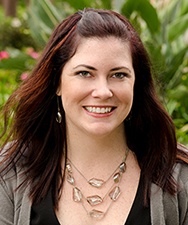 Tip #1: Apply a consistent method when annualizing income.
Inconsistency in the annualization process is one of the most common but avoidable errors found by HUD during file reviews. Does your staff understand, and consistently apply, your agency's methodology for annualizing income?
Confusion between semimonthly and biweekly income is one of the most common mistakes. Semimonthly means twice a month; biweekly means every two weeks.
When calculating income from the wages of a family member who is generally paid twice per month, it's important to establish whether they're paid semimonthly or biweekly.
For example, while someone who is paid every other Friday (biweekly) will typically receive two paychecks per month, twice a year the individual will actually receive three paychecks per month. If your staff assumes that this individual's wages are semimonthly, and that they're paid a total of 24 times per year, you'll be omitting two weeks of pay, thereby causing a PHA overpayment.
To prevent confusion, it's important to follow PHA policy on the number of pay stubs required to make accurate income determinations. Once those pay stubs are collected, staff should critically examine the pay periods they show.
Another common error occurs when family members are seasonally employed and pay is inconsistent throughout the year. The definition of annual income requires PHAs to project income for the upcoming twelve-month period.
When a family member is not consistently employed over that period, your agency's policy must address what methodology staff is to use. This can mean either conducting interim reexaminations as wages change, or carefully projecting income using all known sources.
The Housing Choice Voucher Guidebook provides the following example of seasonal employment:
Calculating anticipated annual income

A teacher's assistant works nine months annually and receives $1300 per month. During the summer recess, the teacher's assistant works for the Parks and Recreation Department, earning $600 per month. The PHA may calculate the family's income using either of the two following methods:

Calculate annual income based on current income: $15,600 ($1300 x 12 months). An interim reexamination would then be conducted at the end of the school year to recalculate the family's income during the summer months at the reduced annualized amount of $7200 ($600 x 12 months).
Calculate annual income based on average experience: $11,700 ($1300 x 9 months) + $1,800 ($600 x 3 months) = $13,500. Using this second method, an interim reexamination would not be conducted at the end of the school year. In order to use this method effectively, some history of income from all sources in prior years should be available.
Regardless of which methodology PHA staff employs, the key to successful annualization lies in projecting income over a twelve-month period. We recommend that agencies have consistent and well-communicated annualization policies and procedures to ensure accuracy in all rent calculations.
Next: How to ensure accurate rent calculation: Tip #2
Becky Gligo has been a trainer and consultant at Nan McKay and Associates since 2008. She trains hundreds of housing authority staff each year, both in open enrollment and onsite trainings. Ms. Gligo recently co-developed a new NMA class, Rent Calc II: Hands-On Workshop, which helps students achieve advanced rent calculation skills through practical hands-on activities.